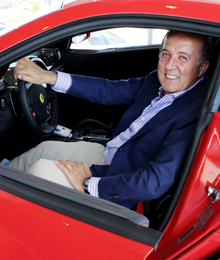 Remo Ferri has every boy's dream job. Personifying unyielding passion, Ferri's fierce drive to end up in the automobile business gave him enough momentum to become owner of one of North America's leading Ferrari and Maserati dealerships. "We don't sell cars, we sell a dream; we sell excitement; we sell a moment. I love that I get to do that every single day," says Ferri, founder of The Remo Ferri Group of Automobiles.
Though he admits that the road to success has its bumps, Ferri chooses to embrace all challenges, as they are essential facets for progress. Catering to a wide range of clientele in Toronto, Vaughan and even Alberta, Ferri's group furthered its time-honoured reputation by adding BMW, Mini, and most recently, Ford and Lincoln to its distinguished roster of dealerships. "You need to be able to service your customers, not just with one brand, but Read more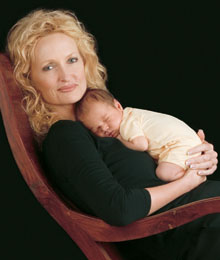 Recognized as the world's most famous baby photographer, Anne Geddes doesn't just capture the first moments of a baby's life, but reveals that we should treat our fragile environment with love and protection – just as we do our little ones.
April showers bring Mayflowers, which bloom from the Earth's dark breast as the sun's embrace heals the clinch of winter's cold. And while the quiet fire of spring unleashes quaint gardens and the birds' chorus serenades a blushing sunrise, at times the seasons may hesitate their course. "The Chilean poet Pablo Neruda once said: 'They can cut all the flowers, but they can't stop the spring,'" recalls celebrated artist Anne Geddes. As the world's most prolific baby photographer, she sets to work in a surprisingly quiet photography studio, set in Sydney, Australia. Yet as her precious models drift to sleep against fluffs of supple cotton, Read more