Natural Nuptials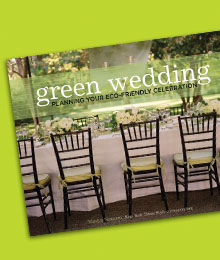 Ask yourself one question when planning every element of your wedding, from engagement ring to honeymoon: What is the most environmentally friendly alternative?
Tips from Mireya Navarro's Green Wedding show that you can tie the knot with a different way of thinking. Consider:
▶ A green wedding avoids waste and excess
▶ Don't make your guests travel long distances. Transportation-related pollution contributes to global warming.