Toronto welcomed A-list celebrities and a paparazzi buzz this past September for the Toronto International Film Festival (TIFF).
The casts of End of Watch, Looper and Silver Linings Playbook were spotted celebrating the premieres of their films at Soho House Toronto. Bruce Willis, Emily Blunt, Joseph Gordon-Levitt, Bradley Cooper and Jennifer Lawrence were among the famous faces seen at this prominent private members' club. Read more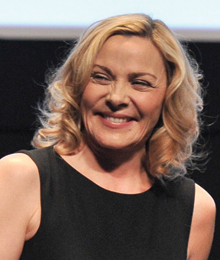 In the dusk of Toronto's King Street West, the TIFF Bell Lightbox stands aglow as guests hurry in from the cold and into a packed auditorium. The impending event emits a palpable energy that runs between every cushioned seat of the Allan Slaight playhouse.
Within moments, a rapturous applause announces the arrival of Kim Cattrall, who at 55, is no less radiant than when she first began acting as a teenager. She joins the evening's "In Conversation With … Kim Cattrall" host and CBC senior business correspondent Amanda Lang onstage to partake in a tribute to her career co-presented by TIFF and the Canadian Film Centre. The crowd is soon eating from the palm of her manicured hands. "I can't believe we're going to do this in such a short amount of time – I've had such a long, long career," she says with a laugh. "And I remember every single moment." Read more
Toronto transformed into Hollywood this past September as hundreds of celebrities filled the streets of the largest city in Canada during the 35th annual movie movement Toronto International Film Festival. For 10 star-studded days, Yorkville, King Street West and the downtown core of Toronto exploded with action as enthusiastic crowds gathered around the legendary actors and filmmakers that revealed their latest projects.
At sundown, A-list celebrities scoured the city's hot spots to celebrate their films and mingle with fans. The Roosevelt Room Supper Club was a staple stop for famous film stars like Edward Norton, Robert De Niro, Hayden Christensen, David Schwimmer, Milla Jovovich and a bevy of others who were seen socializing at the sophisticated site.
To kick off the 10 days of TIFF, web portal citylifeTV Read more