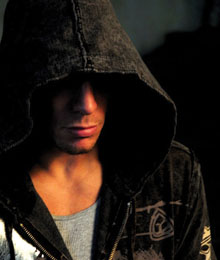 If you're not already enrolled in a fitness program or don't have an established mantra of how to love your life, City Life magazine kicks up its gears to show you what you need to do and where to go. Leading the game is UFC legend Georges St-Pierre.
The sculpted body and chiselled mind of this Canadian-born fighter is the embodiment of fight over flight, proving that success tastes so much sweeter when you've had to work hard to achieve it.
Whether it's an exciting outdoor boot camp or a lesson to be learned from Buddha, your summer will start to move once you engage all your senses in a lifestyle change that will transform your very essence.
Gurus of the body, masters of the mind, and experts of the soul, their secret tips to health are revealed for your awakening. Read more
Pump up your fire for fitness. Contrary to ordinary methods of weight loss and stereotypes of the uninviting dingy male dominating boxing gyms, KJD's men and women's boxing classes are geared for fitness (not for fighting). KJD, named after founder and trainer Ksenija Dias, offers classes in an enthusiastic studio setting that targets the entire body in 60 to 90 minute sessions. Read more