Staying Fit and Healthy is Crucial to Living a Productive Lifestyle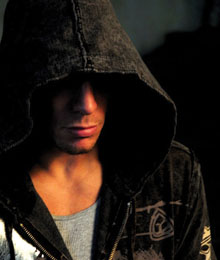 If you're not already enrolled in a fitness program or don't have an established mantra of how to love your life, City Life magazine kicks up its gears to show you what you need to do and where to go. Leading the game is UFC legend Georges St-Pierre.
The sculpted body and chiselled mind of this Canadian-born fighter is the embodiment of fight over flight, proving that success tastes so much sweeter when you've had to work hard to achieve it.
Whether it's an exciting outdoor boot camp or a lesson to be learned from Buddha, your summer will start to move once you engage all your senses in a lifestyle change that will transform your very essence.
Gurus of the body, masters of the mind, and experts of the soul, their secret tips to health are revealed for your awakening.
CLICK ON THE HIGHLIGHTED TEXT BELOW FOR TIPS FROM SOME OF THE BEST CONSULTANTS IN THE FITNESS AND HEALTH INDUSTRY
Pure FX Fitness: Jump into a total body workout in a stimulating atmosphere.
Structure Equals Function: Western and Eastern philosophies blend together to achieve optimal health.
Integrity Fitness / Paul's Boot Camp: Get ready for an energizing boot camp experience.

KJD Boxing & Fitness: Take your fitness adventure to a whole new level with power drills and shadow boxing.
Body Blast: Look good inside and out with nutritional guidance and customized fitness plans.
Northern Karate Schools: Where discipline begins at an early age.
Fit Soul, Fit Body: Embark on a spiritual journey with world-renowned shaman and healer Brant Secunda, and Ironman Triathlon World Champion Mark Allen.
Neural Markers of Religious Conviction: A revealing study questions your faith.
NeuroActive Program: Tapping into neuroplasticity.