U-Box-It Waste Management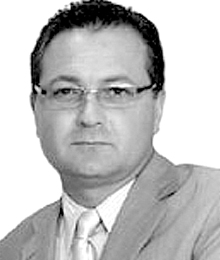 "While most entrepreneurs are thinking inside and outside of the box, I focused my efforts on the box itself," says Antonio Mammone, founder of the revolutionary waste management company U-Box-It. An industry veteran and creator at heart, Mammone's 100 per cent recyclable concept has been hailed by Bloomberg Businessweek and won bronze at the 2008 International Design Excellence Awards in Washington, D.C. "A mini bin that was recyclable was unheard of. I just knew that there was something there," he says, of what's become North America's first disposable junk bin.
Born into a thriving disposal business, some might say Mammone was destined to follow his father's entrepreneurial footsteps. "My dad has always been more of an innovator, and I think I took after him … I've always tried to think differently, try new things, come up with new ideas," says Mammone, who invented U-Box-It to fill a gap in the commercial and residential waste removal market. The industry was evolving and with the rise of mini containers and massive metal bins, a niche revealed itself for a cleverly designed concept that would help reduce our carbon footprint.
Brought to life in 2005, the versatile U-Box-It system has become the preferred choice of do-it-yourself consumers seeking eco-conscious solutions for office junk, storage, renovation scraps, yard waste and seasonal cleanup. Delivered by the U-Box-It team in a flat, easy-to-assemble cardboard box, customers are able to order and fill as many containers as they wish and demand pickup at their own pace, whether it's days, months or even years down the road. Because of its unique size, U-Box-It has the heightened advantage of diverting the disposable materials to appropriate recycling facilities.
"When you're running a business, it's important to give the customer what they want. If you can follow this rule, it doesn't matter what business you're in – you will do well," says marketing director Domenic Augurusa. Though U-Box-It is spreading convenience across the GTA, Toronto's the Beaches (East York) neighbourhood is soaking up most of the brand's sales right now, mostly due to the high concentration of tight spaces. "In the Beaches, space is limited and with most other systems you have to wait for the pickup truck to back in and load up, but our system is designed for tight areas and can go into 99 per cent of locations," he says, adding that 75 per cent of the business is repeat clientele.
In the interim, Mammone is in the process of cutting deals with major retailers and establishing franchises with local entrepreneurs eager to take on the environmental company. With U-Box-It already garnering interest in emerging markets around the globe, Mammone's long-term goal is to see his brand cross borders. "I see it as being a major player in the junk removal business within the next five years or so. I see it going further than just the U.S.," says the optimistic founder. His entrepreneurial advice is equally compelling. "You can't give up … You need to take criticism constructively and as long as you know in your gut that it's a good idea, you have to push forward." www.uboxit.com
Examples of items that can be disposed:
Seasonal sports equipment
Renovation waste
Clothes and shoes
Office supplies
Furniture
Household junk
Children's toys
If in doubt of junk to be loaded, please call 1.877.782.6948