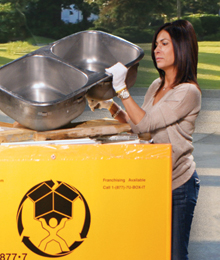 You could easily pack a landfill with the number of waste removal companies that exist today. From metal bins to flimsy bags, separating the junk from the gems is an arduous task. That's why industry innovator Antonio Mammone knew that in order to shine he needed to design a product and business model that differentiated itself in a stagnant market. Enter U-Box-It: A unique idea that raises the bar with a revolutionary bin that satisfies eco-conscience clients. "While most people are trying to think outside the box, I focused my efforts on the box itself," Mammone famously says of the delivery, pick-up and disposal concept that's cleaning up the GTA.
While prepping for a major home renovation, Luana Guglielmi required a practical system that would provide storage and allow her to rid waste at her own pace. An ambitious do-it-yourselfer and advocate of green living, Luana found U-Box-It Read more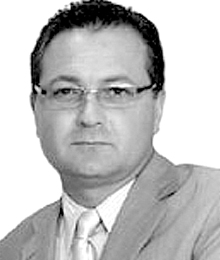 "While most entrepreneurs are thinking inside and outside of the box, I focused my efforts on the box itself," says Antonio Mammone, founder of the revolutionary waste management company U-Box-It. An industry veteran and creator at heart, Mammone's 100 per cent recyclable concept has been hailed by Bloomberg Businessweek and won bronze at the 2008 International Design Excellence Awards in Washington, D.C. "A mini bin that was recyclable was unheard of. I just knew that there was something there," he says, of what's become North America's first disposable junk bin.
Born into a thriving disposal business, some might say Mammone was destined to follow his father's entrepreneurial footsteps. "My dad has always been more of an innovator, and I think I took after him … I've always tried to think differently, try new things, come up with new ideas," says Mammone, who invented U-Box-It to fill Read more