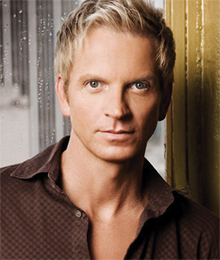 Known for elaborate beading and Swarovski-encrusted gowns, Tony Bowls continues to create dresses that turn girly girls and lovely ladies into stars. He opts for feminine designs that play with beautiful colours and flattering silhouettes.
American Idol runner-up Lauren Alaina wore his designs on the show, proving that he continues to flawlessly create for the young female consumer. This summer, Bowls will be launching his first shoe and accessory line. Looking towards celebrities like Lady Gaga and Twilight's Ashley Greene for style inspiration, Bowls has set out to create fashion-forward pieces. "It's like a whole new generation of young social customers out there," says Bowls. "They make it challenging, which is why I love it." Read more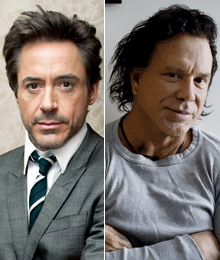 There are no accidents; everything happens for a reason. Those who choose not to learn from their mistakes are doomed. As they say, there is no worse fool than an old fool. For life is a learning experience and mistakes are one of the courses available in the curriculum of life. The more lessons we learn from the mistakes we make, the wiser we will be. What we must keep in mind is our dreams, however ridiculous they sound. Everyone is good at something and belief can be the strongest driving force that can make any of our dreams possible. Fame comes and goes, stars rise and fall, but dreams live forever. Two of the greatest examples available for us to draw from are Robert Downey Jr. and Mickey Rourke. If mistakes plus lessons learnt equals wisdom, then these two must be the wisest men in Hollywood. Read more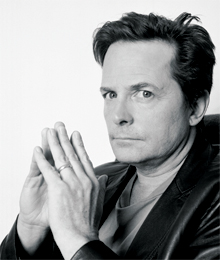 His brain and pill playing nice at alchemy, Michael J. Fox rose from the ground and onto the platform at the closing 2010 Winter Olympic Games, smoothly delivering a tongue-in-cheek monologue on Canada's back bacon and 'I'm sorry' stereotypes. Comedic pokes at Canadiana aside, his flawless flow of words was what engaged the audience and viewers around the world. His unwavering gait and quick smile called for the crowd to rise to its feet to celebrate the victory and fortitude of the human spirit, garnering the loudest standing ovation on that mild Vancouver night.
He inhales conviction and exhales hope and because of that, we believe.
Michael J. Fox, 49, has Parkinson's disease, a disease that tears at the brain, our throne of intelligence. The condition Read more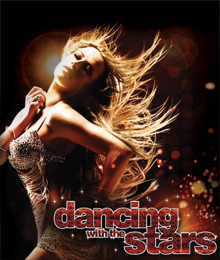 If you're like many of us, Monday night means slipping into pajamas, switching the smartphone to silent mode and watching the latest episode of Dancing with the Stars – while indulging in a bowl of freshly popped kernels, of course.
A long way from the friendly "dance-offs" of the '50s, this wildly popular reality series upped the ante – and the competition – by revamping the concept and inviting some of Tinsel Town's hottest stars to try their hand at dance's most beautiful and complicated styles.
The innovative concept has drawn a plethora of viewers, both male and female, to cheer on their favourite celebrity. Returning for its 10th season this March, the show has evolved considerably since General Hospital star Kelly Monaco took home the title in the Read more