Summer Fashion: Get Dressed with Tony Bowls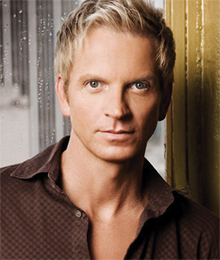 Known for elaborate beading and Swarovski-encrusted gowns, Tony Bowls continues to create dresses that turn girly girls and lovely ladies into stars. He opts for feminine designs that play with beautiful colours and flattering silhouettes.
American Idol runner-up Lauren Alaina wore his designs on the show, proving that he continues to flawlessly create for the young female consumer. This summer, Bowls will be launching his first shoe and accessory line. Looking towards celebrities like Lady Gaga and Twilight's Ashley Greene for style inspiration, Bowls has set out to create fashion-forward pieces. "It's like a whole new generation of young social customers out there," says Bowls. "They make it challenging, which is why I love it."
As the official designer for Miss America 2011, Tony Bowls is the king of formal fashion. After many years in the retail industry, he now has more than a handful of his own clothing collections. "[They're] fresh and innovative, " explains the visionary. His new and exclusive bridal collection for Mon Cheri unveils exquisite couture wedding dresses.
Unlike most designers, Bowls always aims for wearability. "I'm not the type of designer that just sits in a corner by myself in hopes that I'm going to create something that a consumer is going to like," explains Bowls. "I really like to hear from the actual buyers themselves."
Growing up as a dedicated dancer, fashion was never an area that he thought would consume his resumé. Bowls stresses the importance of letting go of the expected in order to make room for the unexpected. "Don't try and control your destiny," says Bowls. "Take advantage of any job that might come your way." It was this attitude that turned him into a well-known designer who dresses celebrities, pageant contestants, and fashionistas from around the world.