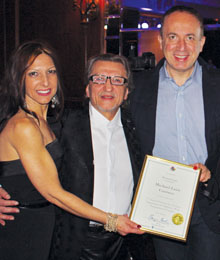 On Nov. 18, 2012, more than 400 people filled Montecassino Banquet and Event Venue in Woodbridge for the Michael Luisi Fashion for a Cause on the Runway. Haute couture, live music and refreshing fare made the joys of giving back even more enjoyable. Hosted by Michael Luisi Couture, the event raised funds and awareness for the Children's Wish Foundation of Cananda.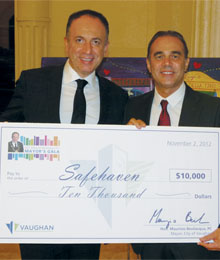 The Safehaven Gala: Celebrating 23 Years event attracted over 700 supporters and raised $100,000 at the Bellvue Manor in Vaughan. Guests included Vaughan mayor Maurizio Bevilacqua, the Knights of Columbus of St. Peters Parish, the directors of Italian Car Day and chief meteorologist Anthony Farnell of Global News Toronto. A charitable organization, Safehaven provides support to families whose children suffer from multiple disabilities and complex needs.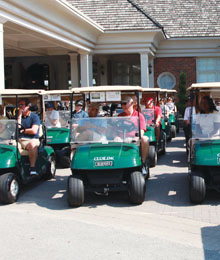 The Greater Toronto Marketing Alliance hosted its third successful Celebrity Golf Tournament: A Celebration of GTA Communities at the picturesque King Valley Golf Club in King City on Sept. 13, 2012. Over 100 guests participated and helped raise funds for the GTMA's regional efforts in attracting foreign investment and its internship program in the GTA. The GTMA thanks all tournament attendees and sponsors for their support.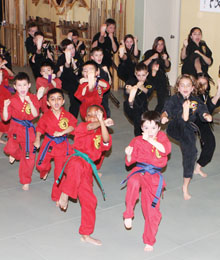 Northern Karate Schools (NKS) celebrated its 40th anniversary with students, supporters and staff who are all a part of a four-decade success story on Nov. 24, 2012. With 10 locations across the GTA, including Maple, Richmond Hill, Woodbridge and Thornhill, NKS has sharpened the body, mind and spirits of people of all ages. "A lot of places change for the sake of change. While we continue to adapt and expand our curriculum, we've always stayed true to our founding principles," says NKS Rutherford director Kyoshi Cos Vona. "I think that's the main reason we've had staying power." Over 400 people attended the 4th Annual Hats On for Awareness Hatsquerade gala this year wearing their favourite — and at times outrageous — hats in support of mental health. Keynote speaker Michael Landsberg of TSN'S Off the Record brought the crowd to its feet with his stirring anecdote on battling depression.The event was a success, raising $65,000 in support of the Centre for Addiction and Mental Health (CAMH).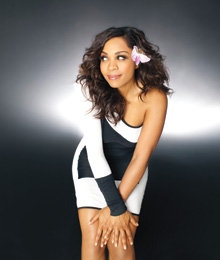 In a world where music is often treated like bubble gum, consumed and discarded fleetingly, how does an artist keep her music fresh, distinct and relevant? Sometimes, it means turning back the clock.
After a three-year hiatus, Canadian R&B singer Divine Brown returns to the spotlight with her hip-swaying blast from the past, "Gone." Its infectious hook — "I'm Gone!" — accented by the ba-dant-dun-da-dant of bellowing horns, set to the steady rhythm of underlying keys and choir-like harmonies, transports you back to the vinyl-spinning, radio-rocking days of 1960-something.
This first single comes on the cusp of her third album, Something Fresh, slated for release in early 2013. She describes the album — produced by Woodbridge-natives the Rezza Brothers — as a Read more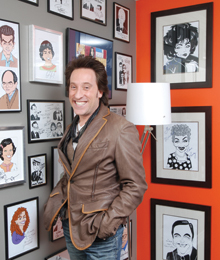 It's 3 p.m. on a Tuesday afternoon and Marshall Jay Kaplan is in the middle of reviewing an episode of My House Your Money for the W Network, one of five shows he's produced in recent years, which  includes TLC's Brides of Beverly Hills and TVTropolis' Instant Cash. A few hours earlier he received a phone call from a Canadian Forces corporal who wanted to inform him that the base loves his reality show Totally Tracked Down, where Kaplan himself heads to Hollywood and hunts down celebrities from the '80s and '90s like Cloris Leachman and Doris Roberts. If we can learn anything from this Vaughan, Ont. resident, it's that we're all capable of drawing our own destinies.
Most people would go on to become a doctor after getting a double degree in microbiology and biochemistry, but as you'll soon discover, Read more
The first annual Italian Car Day was a prime example of Italian style. Owners, lovers and enthusiasts of Italian marquee vehicles made the journey out to Boyd Conservation Area in Woodbridge, Ont. for a celebration of Italian classics, new and old, on Aug. 27, 2011. The total amount raised was $20,000, with all proceeds from car registrations, raffle tickets, T-shirts and posters benefitting the Safehaven Project for Community Living. Read more
In 2013, Vaughan will welcome an impressive new addition to its growing family of condominiums. This new 5-storey residential community offers an intimate living experience surrounded by fresh foliage. Perched on a hilltop, Vero Boutique Condominiums will offer striking views of downtown Woodbridge. A sweet Read more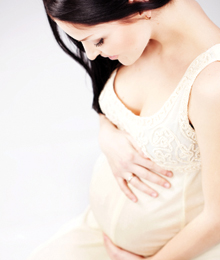 Lucy Sanna was pregnant with her second child when her maternal instincts for an alternative care option kicked in. She had mused about midwifery during her first pregnancy, but as other women before and after her, wasn't so certain about its scope of practice. She wondered about its quality of care, safety and benefits. She wondered if there was a fee. Heeding the referrals of others, she placed a call to a midwifery clinic near her place of work in Etobicoke, Ont. "I was trying to figure out what to do. I have two cousins of mine who went with midwives as well, and they tried to convince me from the beginning with my first [pregnancy] to go, and the second time, I said, 'that's it, I'm going to do it,'" recalls the Bolton, Ont. resident. Nine months later, Sanna welcomed a full-term, healthy baby girl she and her husband named Mariah. Read more