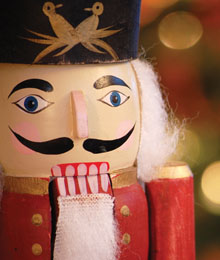 There's no need to hibernate — oodles of winter activities are calling your name, and they're all just around the bend.
Black Creek Pioneer Village
Step back in time and discover the rustic simplicity of a pioneer Christmas. Black Creek Pioneer Village invites you to celebrate with traditional candlelit dinners, Victorian-style ballroom dances, taffy pulls and more.
www.blackcreek.ca
Uplands Ski Centre
Hit the Alps — without leaving town! Uplands Ski Centre, Vaughan's hidden winter wonderland, gives families a safe environment to make a day of dashing through the snow.
www.uplandsgolfandski.com
Supervised Outdoor Skating Rinks
It's like a scene from The Bishop's Wife: skates laced, scarf wrapped and hands clasped to your significant other's. Give your holiday a playful spin by hitting the ice at Nathan Phillips Square or Woodbridge's Chancellor Park.
www.toronto.ca

Read more
The first annual Italian Car Day was a prime example of Italian style. Owners, lovers and enthusiasts of Italian marquee vehicles made the journey out to Boyd Conservation Area in Woodbridge, Ont. for a celebration of Italian classics, new and old, on Aug. 27, 2011. The total amount raised was $20,000, with all proceeds from car registrations, raffle tickets, T-shirts and posters benefitting the Safehaven Project for Community Living. Read more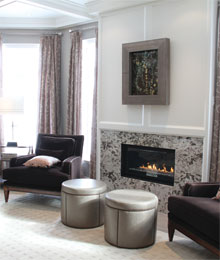 The latest enclave from Beaverhall Homes was officially welcomed by the prestigious community of Woodbridge this past February with a ribbon-cutting ceremony held at its model home on Charmaine Road.
Joining the development firm, interested buyers and city officials to celebrate the arrival of Regency Estates was Vaughan Mayor Maurizio Bevilacqua. "As a city we are very proud of the housing choices we offer our citizens. Regency Estates embodies refinement, class and elegance in the best tradition of Beaverhall Homes. It is a welcome addition to our community," he says.
Developed by Ami Tamam, principal of Beaverhall Homes, Regency Estates reflects the intricacy of a reputable and experienced builder. It shines in his vast portfolio of fine work as an Read more
It has been six months since Italy's Abruzzo region was struck by an earthquake that killed hundreds of people and injured thousands. The Walk for Abruzzo, organized by The Abruzzo Earthquake Relief Read more