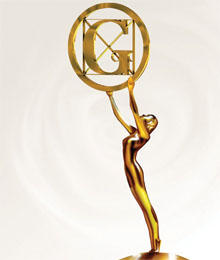 Over the past 50 years, Giovanni Guizzetti has worked to build the future he always wanted: an empire based on honesty and respect. Competing only against one person – himself – Giovanni's labour has paved the way to a conglomeration of success, a legacy he has now passed on to his son Stefano.
Today, Guizzetti Developments Inc., which has revolutionized the Yonge Street Corridor with high-density, mid-sized commercial and residential projects, is a testament to the fortified bond between father and son. "I've never been afraid to make sacrifices," says Giovanni, who left his hometown in Bergamo, Italy when he was 26. Arriving in Halifax on his birthday in 1956, he travelled to Montreal for work where he humbly accepted pay of 80 cents an hour. Patient and inquisitive for opportunities, Giovanni landed a job cutting wood in Timmins, Ont., which Read more
We've scoured the city, chatted with prominent people and examined the evidence, all in our attempt to unearth the source of Vaughan's allure. This is what we found.
Green Initiatives
With numerous green initiatives in place such as the Greening Vaughan program and an impressive 740 hectares of parks and acres of land ensured by the Woodlot Protection Strategy, Vaughan is committed to painting the city green. "The woodlots that you see that are speckled through our subdivisions are going to be there through perpetuity. Vaughan is one of the first municipalities in the province of Ontario to do this," says Vaughan Mayor Linda Jackson. Read more