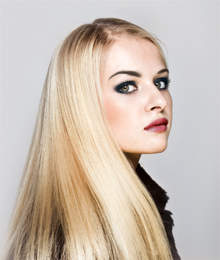 1. What are the three hottest beauty looks right now?
I'm excited about wine-stained lips, dark blue hues and bold brows.
2. What products can achieve each look?
Anyone can wear a rich colour on their lips, as long as it's the right shade. A semi-transparent wine is a perfect alternative to the red lip, which can be achieved with Mac's lipstick in Sheer Plum.
Blue is a fall must-have in your makeup collection. To create a a smoky eye using this colour, opt for a royal blue eyeliner as opposed to black. Try Mac's Navy Stain Powerpoint Pencil or Auto-de-blu Technakohl eye pencil.
Thick brows frame your face and give a bold look. Use Chanel Sculpting Eyebrow Pencil to fill in Read more
These inspiring designers continue to devote their talents and creativity to orchestrating beautiful spaces that mesmerize our minds. Passion for art and a heightened imagination often materialize at an early age. For Tara Seawright, Theresa Casey and Cobi Ladner, this passion has elevated each of them to incredible heights.
Cobi Ladner
Cobistyle is all about showing your true colours at home and making a comfortable, beautiful and happy place for the ones you love – it's as simple as that.
Spring is in the air! Why not use the new season as motivation to freshen things up around your house and add some personality and colour. Your home should be a joyful backdrop for daily life and reflect your own unique character – in short, Read more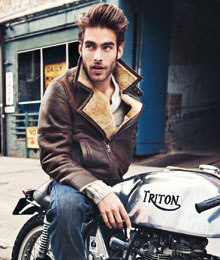 Scan through this hit list to find some fashions you'll fall for.
Zip yourself up in this rugged but classic leather jacket. www.matinique.com
Keep track of the time and on top of autumn fashions with this large faced watch with an adjustable band. www.aldoshoes.com
The military look is hot this season, so prepare for combat in this stylish necklace. www.aldoshoes.com
Try on this modern take on the trench coat. It's lightweight but will still keep you warm. www.matinique.com
Mix and match between a solid button-up shirt with a fun sweater or blazer for an overall sharp look. Read more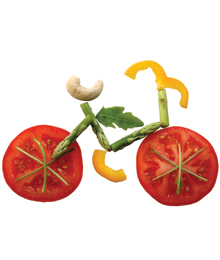 1: There are so many different ways to take our workouts to the next level but we seem to get stuck in the same routine. Take some time to really explore all that your health club has to offer. Why not try a new kind of exercise that you don't usually do to get different muscles working? A little push can make a big difference. www.elementsfitnesstoronto.com
2: In-home personal training could be a fast and effective way to get results. Having someone come to you means a hassle-free, no-excuses solution to your workout woes. www.puremotivationfitness.com
3: The most common mistake made by most trainees is under-eating. Muscle needs to be fed the proper nutrients. Skipping meals or not eating at least your basic metabolic requirements Read more