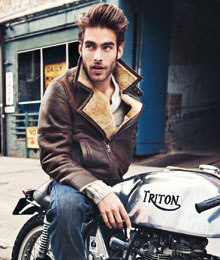 Scan through this hit list to find some fashions you'll fall for.
Zip yourself up in this rugged but classic leather jacket. www.matinique.com
Keep track of the time and on top of autumn fashions with this large faced watch with an adjustable band. www.aldoshoes.com
The military look is hot this season, so prepare for combat in this stylish necklace. www.aldoshoes.com
Try on this modern take on the trench coat. It's lightweight but will still keep you warm. www.matinique.com
Mix and match between a solid button-up shirt with a fun sweater or blazer for an overall sharp look. Read more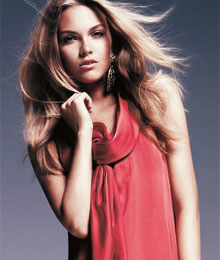 Whether a bright sun or a swarm of dark clouds consume the sky today, step out into the world wearing these effortlessly fierce fall fashions.
Stand out in the stormiest of weather in this electric turquoise number you can pull off from
9 to 5  – and after hours, too. www.inwear.com
This season, the bolder the better. Play up a simple outfit by having fun with this chunky twisted necklace. www.anthropologie.com
A sharp coat is always a great way to finish off your look. Aim for one like this must-have trench. Read more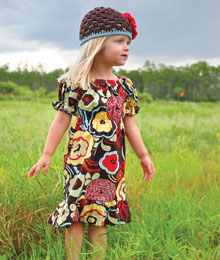 Help your little ones show off their individuality, creativity and style with some items they'll enjoy using just as much as you'll enjoy finding them here.
1. This John Deere fabric crayon roll will help prevent your kids' crayons from getting broken or lost. www.etsy.com
2. Get your little girl ready for a play date or outing with mommy and daddy by putting her in this cute peasant dress. www.etsy.com
3. Bring the beauty of the outdoors in with this cherry blossom tree wall sticker decal art that is colour customizable. www.etsy.com
4. Help your young ones get used to telling time with these cool, artistic timepieces wrapped around their little wrists. Read more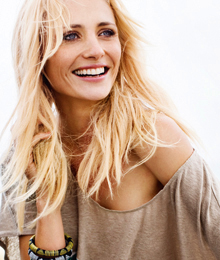 Simplicity with a splash of blooming accessories goes a long way. This sizzling season embraces a relaxed look in lightweight apparel with highlights in footwear, jewelry and handbags. Spice up your summer wardrobe with any of these must-have pieces.
Dress to Impress
Mellow yellows never get old. This classic cut halter dress is a perfect piece for a summer picnic or with some ice cream in the park. www.dynamite.ca
Jackpot
Get sun-kissed in the Bianna top by Jackpot. Wear this loose asymmetrical linen nude with graphic floral as a cute cover-up on the beach. www.iccompanys.com Read more