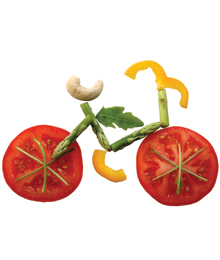 1: There are so many different ways to take our workouts to the next level but we seem to get stuck in the same routine. Take some time to really explore all that your health club has to offer. Why not try a new kind of exercise that you don't usually do to get different muscles working? A little push can make a big difference. www.elementsfitnesstoronto.com
2: In-home personal training could be a fast and effective way to get results. Having someone come to you means a hassle-free, no-excuses solution to your workout woes. www.puremotivationfitness.com
3: The most common mistake made by most trainees is under-eating. Muscle needs to be fed the proper nutrients. Skipping meals or not eating at least your basic metabolic requirements Read more
This fall, you can forget about packing on the pounds. Located in Woodbridge, Newtopia's sustainable weight-loss programs combine scientifically proven lifestyle coaching, combining nutrition, exercise and behaviour management. Along with personal genetic testing for weight loss and 100 per cent natural health products, the personal coaches at Newtopia can help you lose and maintain your weight comfortably – the right way! www.newtopia.com
PHOTO: Newtopia Genetics: personal genetic testing for weight loss.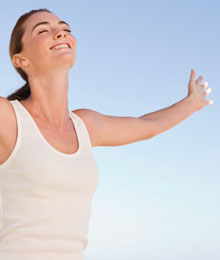 After months of monitoring, the World Health Organization (WHO) has confirmed that swine flu is the first global flu pandemic since 1968. Since April of this year, H1N1 (swine flu), has spread globally to 74 countries across the world. With almost 30,000 people infected and 141 deaths, there are grave reasons why we all need to concern ourselves with our immunity. As pharmaceutical companies gear up to concoct vaccines that could take months to hit the market, boosting your body's resistance to infection may be your best bet to avert the flu. Read more
As a certified nutritionist, Linda Imbiscuso believes that every individual should tackle lifestyle change in a healthy way. "If a person lives with a health perspective instead of a weight perspective, they'll be guaranteed quick results," promises Linda, a health science specialist offering life-changing advice at one of Canada's leading private personal training studios.
Specializing in the field of nutrition and fitness, Body Blast offers an ailment to the anxieties one may wrestle with when it comes to appearance, so that goals can be met in a safe, effective manner. With a priority on privacy and a personal approach to strength training, Body Blast makes it simple for you to reach your ambitions with confidence.  "If you are healthy on the inside, you will look fantastic on the outside," assures Linda. Read more