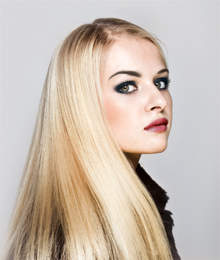 1. What are the three hottest beauty looks right now?
I'm excited about wine-stained lips, dark blue hues and bold brows.
2. What products can achieve each look?
Anyone can wear a rich colour on their lips, as long as it's the right shade. A semi-transparent wine is a perfect alternative to the red lip, which can be achieved with Mac's lipstick in Sheer Plum.
Blue is a fall must-have in your makeup collection. To create a a smoky eye using this colour, opt for a royal blue eyeliner as opposed to black. Try Mac's Navy Stain Powerpoint Pencil or Auto-de-blu Technakohl eye pencil.
Thick brows frame your face and give a bold look. Use Chanel Sculpting Eyebrow Pencil to fill in Read more