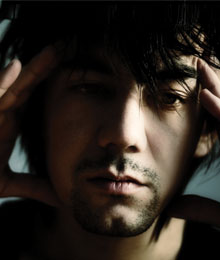 In 2008, Dr. David Goldbloom, one of Canada's leading expert psychiatrists, began a speech with an excerpt written by a young man in 1841: "I am now the most miserable man living. If what I feel were equally distributed to the whole human family, there would be not one cheerful face on Earth. Whether I shall ever be better, I cannot tell. I awfully forebode I shall not. To remain as I am is impossible. I must die or be better, it appears to me." The young man who wrote these words was Abraham Lincoln, who later led his nation successfully through the American Civil War.
Broadcasting hope of recovery to the thousands of Canadians coping with mental illness, this gripping account mimics some of the symptoms of depression. "One of my darkest days is when I attempted suicide in 2004," says Richard Braudo, who has suffered from familial major depressive disorder since he Read more
When it comes to staying in shape, most of us go to the gym. Whether it's lifting weights or going for a jog, the benefits of working out result in the maintenance of our muscles as we look and feel good. But if there is one thing people forget about, it's the most important biological structure in the human body – the brain.
We don't realize that there are also ways to exercise the brain, and thanks to a new computer software, it's now easier than ever. Unlike a simple game of a number conundrum like Sudoku, the NeuroActive Program® stimulates more than just a few brain functions. With 22 easy-to-do exercises, users are able to improve 16 separate areas. "Your brain is complex and requires more than playing a crossword puzzle," explains Dr. Stephane Bergeron, the software's developer. "You also want to work on your concentration, reflexes and
auditory memory." Read more