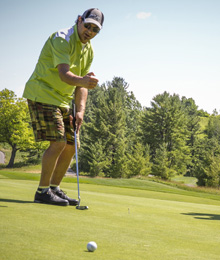 A day at Eagles Nest Golf Club was filled with friendly competition, networking and enjoyable tee stops along the way. Course stops included porchetta, spiducci, Pravda Vodka, Molson Coors, Mombacho Cigars and Pizza Nova. Each year, proceeds raised from this special event go towards assisting Villa Charities' family of organizations. The funds raised this year will benefit culturally sensitive programs for seniors at two long-term care facilities and community programs, individuals with intellectual and mental disabilities at group homes, as well as the general community via sports and cultural arts programs.
www.villacharities.com
Read more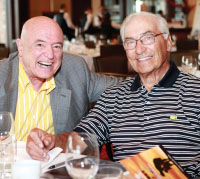 On June 22, 2010, over 200 guests celebrated la famiglia italiana at the Villa Foundation Father's Day Golf Classic and Dinner Celebration. Golfers were kept busy at the porchetta station, Miss Martini sampling tent and the espresso stop, giving their swings an extra kick. In the evening, NHL legend Andy Bathgate was a guest speaker at the Father's Day Dinner Celebration. Raising approximately $70,000, Villa Charities continues to provide social assistance and cultural development for the Italian community. It was a successful day with help from sponsors, Joseph Fusco, chair Rudy Bratty, and the organizing committee. www.villacharities.com
FROM LEFT: Rudy Bratty, chair of Villa Foundation, shares a laugh with NHL legend Andy Bathgate, at the Villa Foundation Father's Day Golf Classic and Celebration Dinner, June 22, 2010 at Eagles Nest Golf Club.
Prominent figures and stylish socialites gathered at the Eagles Nest Golf Club on a gorgeous evening on May 6th to witness the newest trends from Valentino, menswear from V Hazelton, Lanvin, Moschino Read more
Sweet dreams are on their way to reality with the help of attendees and volunteers who came out to support the Coco Motion Chocolate Gala. The Chocolate Ball teams up with Vaughan in Motion Read more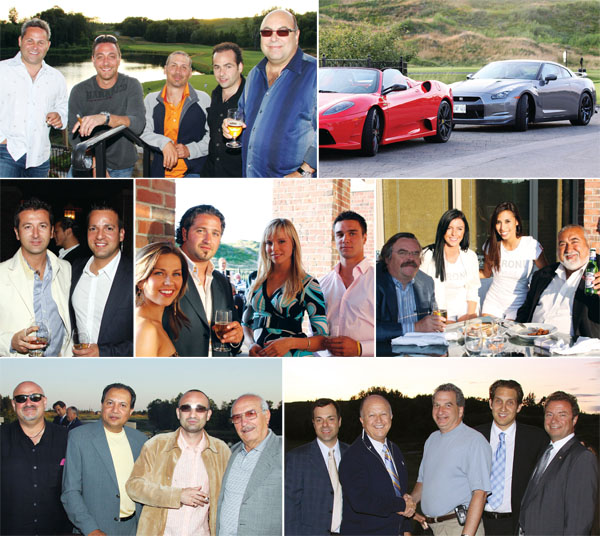 On July 13, 2009, the fifth annual lago's Eagles Nest Golf Club Night Out event unfolded into a show-and-tell for boys with expensive toys. Surrounded by fast cars – the latest Ferrari, to super-car 2010 Nissan GTR Read more
Benefitting cancer research for the Princess Margaret Hospital, this invitation-only event featured some of the best in Toronto's fashion personalities via the runway at Eagles Nest Golf Club on May 8th, 2009. Against the beautiful backdrop of the posh venue, Read more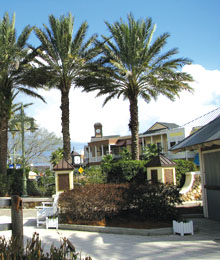 Whether you're talking about a convertible roadster or a diamond necklace, most quality manufacturers offer one rare product. Created to enjoy all that life has to offer, it's usually a special series that distinguishes itself, symbolizing a personal touch. But when it comes to Signature Developments – a builder and developer that takes pride in being unique, bold and eco-friendly – everything is one-of-a-kind.
With a rich history in the construction industry, Signature Developments is part of the Clearway Group of Companies. Founded just five years ago, the company uses a set of fingerprints as part of its branding. The green etched image conveys a hands-on, tailored product built with nature in mind. "We're innovative and different in the way we think," says Sebastian Mizzi, development manager and planner. "We bring a unique, customer-centric Read more
Sofina Foods Inc. held its inaugural charity golf tournament on August 13th, 2008, at the Eagles Nest Golf Club. Over $210,000 was raised in donations from colleagues, family and friends Read more