Keep that light and bright colour from last season in your home as the fall starts to bring darker, gloomy weather our way.
LIMITLESS White adds an extra sense of harmony, space and vividness into any room. With this all-white bed or sofa set, you'll surely be adding a bit of brilliance into any dark room. www.limitless-toronto.com 416.366.5288
STRAWBERRY LANE Add beautiful, flourishing plant life to your home to create positive energy and to remind yourself that your plants won't be buried in leaves and snow forever. www.strawberrylane.ca
THE COMPANY STORE Your summer flowers may not be in bloom anymore, but you can add that pretty floral liveliness indoors with a fun flower-printed pillow. Read more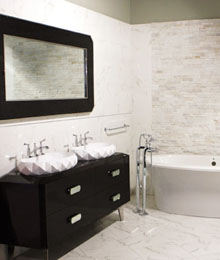 On July 7, 2010, one of Canada's leading tile and bath importers hosted an extravagant party that rivalled its dazzling products. Hundreds of guests joined Canaroma's massive celebration of its substantial showroom expansion and brand new kitchen and tile lines at its flagship location in Vaughan. "We've been around for many, many years and the name has been very successful and I think our customers deserve this as an appreciation event," says Anthony Piacentini, Canaroma's sales and design consultant.
Guests clinked glasses after Mayor Linda Jackson cut the ribbon to commemorate the grand reopening of Canaroma's 19,000 sq. ft. centre. Several bars were stationed throughout the mammoth showroom, serving delicious drinks and graciously sized appetizers to the guests and industry professionals in attendance. Entertainment was abundant with live shower demonstrations, Read more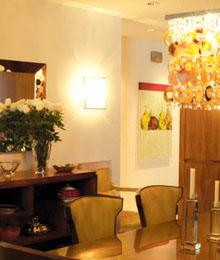 1. Lee Wilder Design: Fresh and innovative designs that capture a clean and timeless sensibility are what Lori Wilder and David Macri deliver at Lee Wilder Designs. Having spent over a decade in the design industry, the expert duo blends myriad textures, hues and styles to create luxurious spaces with a modern, contemporary edge. Clients bask in the gorgeous details of their functional designs.
www.leewilder.com, 416.203.9086
2. Gracia Bath Kitchen Interiors: Outfit your home in functional, contemporary kitchen and bathroom products from Gracia. Its superb collections allow homeowners to create ambiences that reflect their tastes and cater to their needs. With help from this industry leader, your home will ooze beauty and innovation.
www.gracia.ca, 905.265.8777, 416.223.2241 Read more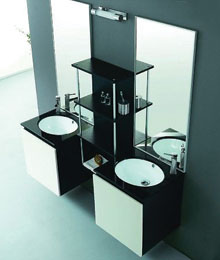 Your home's décor should be a reflection of your individual style and personality.
At Gracia Bath Kitchen Interiors, an expert staff and a comprehensive collection of designer products will achieve the look you've been craving. Whether you dream of an elegant Victorian finish or a modern vibe, Gracia has everything you need. "The two most renovated rooms in the average household are the kitchen and bathroom," says owner David Tong. "Revamping these rooms can really change the look of your home and even increase its value."
Offering contemporary European bathroom and kitchen fixtures, from quality bath and massage tubs, steam units, glass shower columns, to toilets, vanities, sinks and faucets,  Gracia uses its unparalleled experience and expertise to Read more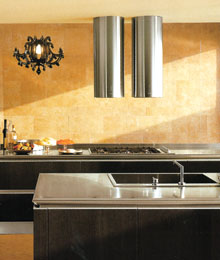 Are you looking to live in a fresh and clean space?
These stylish home décor products have come to save the day! With innovative tips and ideas for an eco-friendly atmosphere, you'll be well underway to living the good life – eco style. Read more