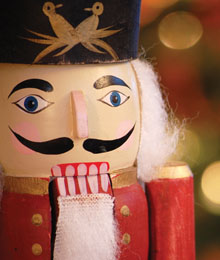 There's no need to hibernate — oodles of winter activities are calling your name, and they're all just around the bend.
Black Creek Pioneer Village
Step back in time and discover the rustic simplicity of a pioneer Christmas. Black Creek Pioneer Village invites you to celebrate with traditional candlelit dinners, Victorian-style ballroom dances, taffy pulls and more.
www.blackcreek.ca
Uplands Ski Centre
Hit the Alps — without leaving town! Uplands Ski Centre, Vaughan's hidden winter wonderland, gives families a safe environment to make a day of dashing through the snow.
www.uplandsgolfandski.com
Supervised Outdoor Skating Rinks
It's like a scene from The Bishop's Wife: skates laced, scarf wrapped and hands clasped to your significant other's. Give your holiday a playful spin by hitting the ice at Nathan Phillips Square or Woodbridge's Chancellor Park.
www.toronto.ca

Read more
Whether you're a first-time buyer or just looking to immerse yourself in the excitement of the city, purchasing a condominium can be a great choice. Known for being low maintenance, condos are catching the eyes of homebuyers everywhere.
1. Tridel Renaissance Tridel Renaissance's luxury residential tower in Richmond Hill has suites that will sweep you off your feet. Those that admire refined, traditional architecture and design will fall in love with this classical condominium. www.tridel.com
2. Miracle at Yonge Love your space. Snag a deal at Miracle at Yonge while their offer of deluxe suites for a great price lasts. Located in a bustling part of Richmond Hill, the amenities and location offer just the right balance of entertainment and serenity in a large living space. www.miracleatyonge.com Read more