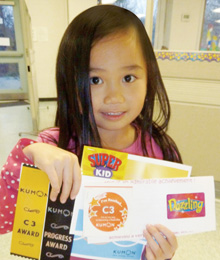 The home is a place where parent and child learn lessons of family, growth and education. When children are struggling at school or need to be challenged, they bring their concerns to mom and dad. Toru Kumon was a math teacher, but his station in life was being a father. It was in this role that he decided to create short daily assignments for the benefit of his son and gradually, for children around the world.
Since opening the first centre in his home in 1956, Kumon's method struck a global cord, reaching 47 countries and over four million students. On the company's global success, Lisa Kaul, president of Kumon Canada, says, "I think that there's a universality to parents' desires to have their children be successful. So I think it's really fundamental and important to know that the program was started by a father who was interested in having his own children be successful, and that's very much what drives the philosophy that we have towards learning."
Read more
A Girl and Her Pig. By April Bloomfield
With her English upbringing and Italian cuisine touch, Bloomfield creates a book of delightfully uncomplicated recipes.
The Food of Spain. By Claudia Roden
Written by an award-winning author, this recipe book will indulge your senses in colourful and rich Spanish cuisine.
Cookouts Veggie Style. By Jolinda Hackett
Inspire your palate all summer long with fresh and original vegetarian dishes.
The Book of Burger. By Rachael Ray
Sink your teeth into a cookbook that contains more than 200 mouth-watering ways to enjoy a burger.
Read more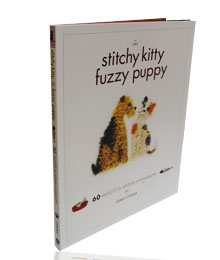 Do a little soul-searching with these unique book finds. With creative How-Tos to help you add beauty to your home life, and a true story of embracing marriage to add warmth to your love life, these reads will lift your spirits for the new year. Read more