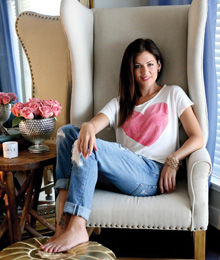 Interior designer and former Bachelorette star Jillian Harris lives life by love and design.
Q: What led you to pursue a career in interior design?
A: My family has always been very crafty and into design — well, my mom, mostly. She owned a few home décor and design stores when I was a kid and I always remember being so fascinated with moving my furniture around, decorating my room and thinking of fun colour schemes. Growing up in a small town in northern Alberta, a career as an interior designer wasn't really an option. It wasn't until I moved to Calgary and was juggling a waitressing job at Cactus Club and a retail job at Caban that I fell in love with the idea of being a designer. Shortly after, I applied to be the executive assistant to the creative director of Cactus Club and it was then that my career in design was born. Read more

Neil Young's search for a heart of gold ended at the 2010 Winter Olympic Games in Vancouver, Canada. In just over two weeks, the True North stood strong, gaining more golds – 14 – than any other country in Read more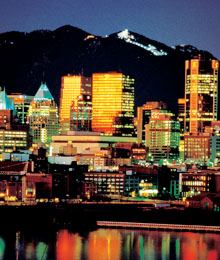 An event so powerful that it brings countries together, building bridges and setting aside differences, the Olympics is a symbol of unity. Encouraging both international competition and cooperation, the Games are a way for diverse athletes to demonstrate great strength and magnitude, the way they did in ancient Greece.
Canada is glowing with pride as it gears up to host Vancouver 2010 – an event to go down in history. Buzzing with anticipation and overflowing with international guests, there's no better time to visit this attraction-laden city. If you're lucky enough to have tickets to the Olympic or Paralympic Games, there's no doubt that you are in for a show-stopping display of athletic prowess. If not, there is still much to see.   Read more