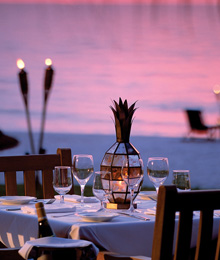 LaPlaya Beach & Golf Resort is a warm Floridian resort featuring tropical greens, warm yellows and floral prints. Located on Florida's Paradise Coast, which is home to exclusive residential communities on finger-like peninsulas, LaPlaya is close to Old Naples, which straddles a strip between the Gulf of Mexico and Naples Bay – a 12-block, L-shaped pedestrian-friendly downtown. It is here where two-storey, pastel-coloured buildings house one-of-a-kind boutiques, restaurants, antiques shops and art galleries, which feature the works by Marc Chagall, Pablo Picasso and Andy Warhol.
Read more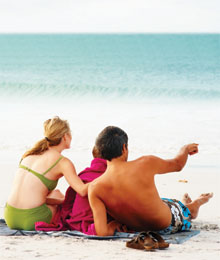 Imagine yourself sprawled by the oceanside, sipping on an icy margarita while the warm sun beats down on your skin. Miles away from your troubles, the only sound you hear is the spellbinding waves that crash against a pristine shore. The best part? You're much closer to home than you'd think.
Nestled in the heart of Naples, Florida, rests the gorgeous LaPlaya Beach and Golf Resort. With an inspired landscape and inviting suites, this hidden gem gives its guests the secluded, far-off feel of an island oasis with all the comforts and amenities of a familiar five-star resort.
Reflecting the contemporary lifestyle and easygoing attitude of South Florida, the ambiance of LaPlaya makes guests feel instantly at home. An updated twist to Florida's classic Read more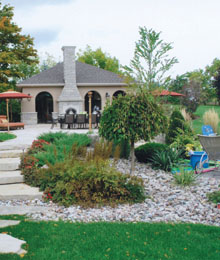 Whether you're hosting a sunset soiree, charming luncheon or lolling the heated days away in a getaway garden, you can release your natural instincts in the privacy of your own backyard. Read more