Moores Clothing for Men held a Canadian Suit Drive that turned heads across major Canuck cities. Assisting unemployed men across the country, street teams were organized to raise awareness by wearing only boxers, dress shoes, socks and ties, while carrying signs that read "Give the suit off your back." From June 28 to July 31, 2012, men are being encouraged to drop off gently used business wear at any Moores locations in Canada. The donations will benefit almost 50 organizations providing job-readiness programs.
www.mooresclothing.com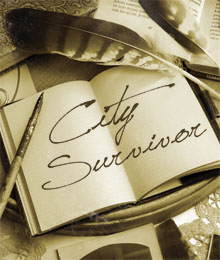 Stretching back in time, Vaughan, named after a peace negotiator in 1792, showed much promise for becoming a booming hotbed of success. And the young founders who planted their entrepreneurial roots in the area served as symbols of opportunity, promise and hope.
Many companies, some established as far back as 1923, still exist today. Built upon hard work, dedication and good values, they have become the legs this city stands on. Once a barren landscape, Vaughan is now a thriving metropolis, thanks to these business beacons.
Read on to find out how these pillars of success have shaped the face of the community, proving that business is much like a merry-go-round – ever-turning with challenges and prosperity. Read more