This fall, add to your collection of ghoulish and eerie Halloween décor with a unique and customized piece of pottery from Bisque It! Channel your creative energy into beautiful artwork at this inspiring pottery painting studio located in Vaughan. "Gone are the dusty shelves, paint-splattered floors and dark interiors. In their place is a bright, fun, contemporary studio that is a cross between a café and a lounge," says owner Colomba Lamanna. Become a modern-day Picasso by simply selecting a piece of pottery and colour palette and letting your imagination run free. Your work is ready in 3 to 5 days, after the skilled staff at Bisque It! have glazed and fired your piece. Fun themed events like Date Night, Teen Night and Ladies Night are frequently offered, which allows for evenings with an artful purpose. Gather friends and family for a group booking and congregate around one-of-a-kind creations. No experience is required, as the friendly staff offers customers helpful painting tips Read more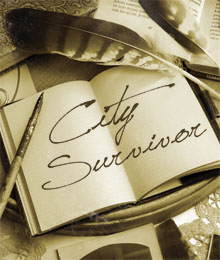 Stretching back in time, Vaughan, named after a peace negotiator in 1792, showed much promise for becoming a booming hotbed of success. And the young founders who planted their entrepreneurial roots in the area served as symbols of opportunity, promise and hope.
Many companies, some established as far back as 1923, still exist today. Built upon hard work, dedication and good values, they have become the legs this city stands on. Once a barren landscape, Vaughan is now a thriving metropolis, thanks to these business beacons.
Read on to find out how these pillars of success have shaped the face of the community, proving that business is much like a merry-go-round – ever-turning with challenges and prosperity. Read more