On June 25, 2012, hundreds of people came together for an event to support the Canadian Breast Cancer Foundation (CBCF). Taking place at David Pecaut Square in Toronto, Cook for the Cure PINKnic included a flashmob dinner presented by KitchenAid Canada. With wine donated by Inniskillin Wine and a special appearance by popular chef Lynn Crawford, the event was a grand success. Funds raised from this fun-spirited evening were donated to the CBCF.
www.cookforthecure.ca
Read more
If it makes you healthy, it can't be that bad. Singer-songwriter Sheryl Crow was living the typical rock star life – on the road touring the world as she promoted her latest hits. Her influence on the music industry became undisputable, with nine Grammy awards and other accolades confirming her talent. During that time, though, she was eating on the run, ordering off hotel room service menus, and snacking on chips and Diet Coke in her dressing room. When jolted with the shocking news of breast cancer in 2006, Crow quickly changed her tune. "My cancer diagnosis was a real game changer for me … Never once in my life had I really considered what I put into my body as having a direct connection to my wellness," she writes in her season-inspired cookbook If it Makes you Healthy (St. Martin's Press, 2011). Co-authored by produce lover and chef Chuck White, their guide to good food is packed with vitamin and Read more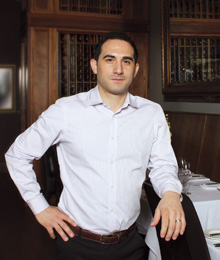 Nothing caps off a long week like a decadent evening out at a first-class restaurant. But what really makes a great dining experience? Is it the mouth-watering cuisine? The relaxing and welcoming atmosphere? The exceptional service from a maître d' who inspects each plate before it's served? Or a seemingly endless wine list with world-class vintages from top vineyards? At Vinsanto Ristorante, each of these things is an integral part of the whole package.
Much like the delectable baked oyster mushrooms from its popular antipasto Funghi di Bosco, this is just the start of the Vinsanto Ristorante experience. "My motto is passion, ambience and decadence," says John Di Vittorio, owner of Vinsanto Ristorante. "That's what I've strived for from Day 1." It's this uncompromising dedication to the perfect dining experience that has Read more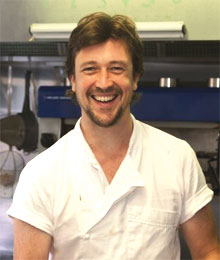 Acclaimed head chef Michael Smith of Scotland's The Three Chimneys restaurant serves City Life Magazine one of his sumptuous recipes for success.
Three Salmom Kedgeree
Ingredients: (Enough for 6/8 breakfast portions)
2 cups Basmati Rice
450 g organic Scottish salmon fillet
3 lemon slices
2 onion slices
2 bay leaves
2 sprigs of parsley with stalks
1 sprig of fennel with stalk
1 tbsp white peppercorns Read more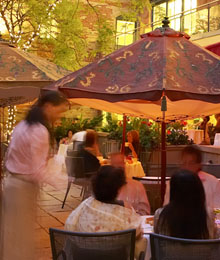 We've all had meals out that have involved upset stomachs, empty pockets or disappointing service. The unfortunate experience makes you wish you had just scrubbed your hands, sharpened your knives, threw on a floral apron and prepared the meal yourself! Turn to these reliable restaurants, which have garnered positive reviews all across the city. Read more
In this era of the chef as a celebrity, it is refreshing to come across someone like Ricardo Larrivée, host of the hit Food Network show Ricardo and Friends. Ricardo is a passionate man who believes that food and the sharing of food can result in positive changes in our society. And he is willing to put everything he has into pushing for those positive changes by opening his heart and his home to his viewers.
One of the first things that strikes you about Ricardo Larrivée is that he loves to talk, he loves to engage and converse in a robust and stimulating way. Ricardo is movie-star handsome. He is a friendly person who claims to have fallen into his current position as one of the hottest and talented cooking show hosts in the country by accident. He explains his success by saying that he has always had an innate knack and talent for cooking. Read more