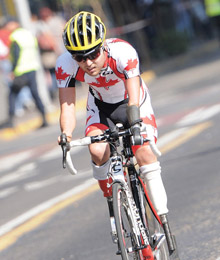 The buzzer sounds and for three and a half minutes Victoria Nolan pulls on her paddles with all her might, feeling the tension of the water through her arms. A year of intense training has led up to this crucial moment, and soon she'll have her victory.
"To come out and win gold, you realize that this is what it takes, and it was all worth it," she says of her and her team's triumph in the adaptive rowing event at the 2010 World Rowing Championships in New Zealand. She has maintained this philosophy of hard work while training for this year's adaptive rowing event at the London Paralympics. Dedication and perseverance are common words in Nolan's vocabulary. Diagnosed with an eye disease at 18, she discovered that she had been gradually losing her eyesight for years. With the birth of her two children accelerating her condition, Nolan was left with three per cent of her vision. As a result, she became Read more
Committed to using her passion for design as a tool to raise awareness, interior designer Moe Razi of Razi Design donated an entire living room to Safehaven, an organization that provides respite and residential care for children with disabilities and medical needs. Valued supporters were struck with the magnificent sight of a fully furnished living room at the Safehaven fundraising gala, which was held at Bellvue Manor on Nov.5, 2010. www.safehavenproj.org
Left – Interior designer Moe Razi lends a helping hand.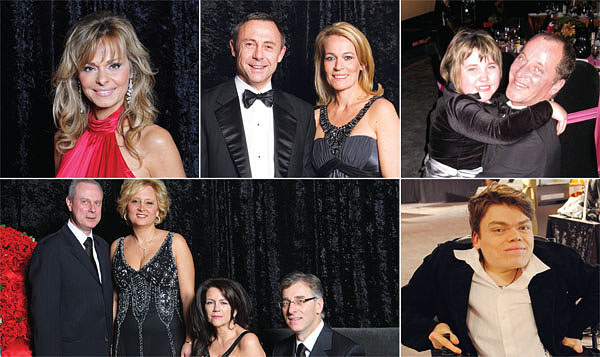 Held at the Toronto Congress Centre on Nov. 21st, 2009, Reach for the Rainbow's 23rd Annual Crystal Ball raised close to $1 million to support programs for children and youth with disabilities. Read more