Get the latest looks, treats and toys for your little ones and those young-at-heart.
1. At Gymalaya, a gymnastics club geared towards children, your kids can tumble and roll in a safe, supportive environment. Using state-of-the-art equipment and a stimulating curriculum designed for a fun experience, your children will build physical, mental and social skills. www.gymalaya.com
2. Sure, bikes and rollerblades are all great fun, but only the Wiggle Racer utilizes the power of a jiggle. Suitable for boys and girls of all ages, this sleek little ride requires no batteries or fuel. Read more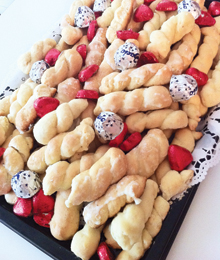 Good food and drink are necessities when creating an inviting atmosphere for any occasion. Bring warmth to your home, and delight your guests with the help of these new appetizing finds.
Hugs, Hearts and Cookies
Follow Strawberry Lane for all of your entertaining essentials, and choose from trays of sweets starting from only $29. Whether you're gathering for a festive event or just want to share a special treat with your family, Strawberry Lane will fill your home with the feel-good smell of freshly baked goods.
www.strawberrylane.ca
Express-o Yourself
The Breville® Barista Express Espresso Machine will turn your kitchen into an Italian café, making delicious Read more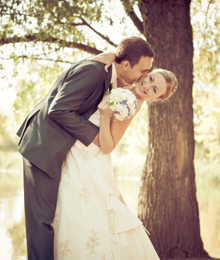 Dizennio Floral
For a floral arrangement with that perfect touch of beauty and elegance, just follow the sweet scent of budding delights to Dizennio Floral. With a specialty for weddings, Dizennio's artistically crafted arrangements are the pinnacle of bouquet building and provide the perfect accent to any bridal affair. Using only the freshest flowers, Dizennio's extensive selection is also ideal for holidays, special occasions and corporate functions. Read more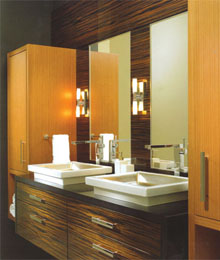 Transform your domain into your very own masterpiece.
ORGANIZED INTERIORS Walking into a cluttered home can add unneeded stress to anyone's life. Create an organized space with the help of professionals at Organized Interiors. www.organizedinteriors.ca 1.866.266.5678
LANCIANO FURNITURE Classical furniture in a home should be treasured. Sustain that memory piece in your home for years to come with Lanciano's restoration and refinishing services. www.lancianofurniture.com 416.746.7310
IRPINIA KITCHENS As an industry leader in developing stylish finishes for both kitchens and bathrooms, you can count on Irpina Kitchens to bring you a truly personalized space Read more