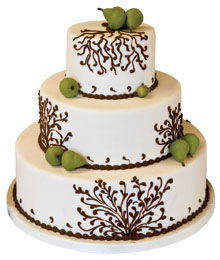 An emporium of yummy goodness, Toute Sweet beckons all sweets aficionados, tempting them to indulge in delectable confections with its wide array of homemade fresh and frozen cakes and pastries. Bursting with colour and creativity, each is a miniature work of art almost too beautiful to eat.
Garnering over 50 years of bakery experience, this cake expert mass-produces cakes of all shapes and sizes from inside its 14,000 sq. ft. plant. Able to accommodate almost any request, Toute Sweet is always happy to take part in any special occasion with a custom-made cake or even just to satisfy your sweet tooth with one of its signature pastries. "Our years of experience really do set us apart," says owner Guy Bonofiglio. Read more
Count on Lawn Creation's lovely little stork to deliver a precious welcoming environment on your dream day. Sprinkling joy across the lawns of party hosts, Lawn Creations' signage can revamp any special occasion of your choice, from birthdays to anniversaries and weddings. If you're the one being invited, thank your host with a bonbon-filled basket of delicious chocolates as a warm greeting gift! Ask for Dina 905.893.9957
PHOTO: Welcome a new addition to your family with Lawn Creation's lovely stork.