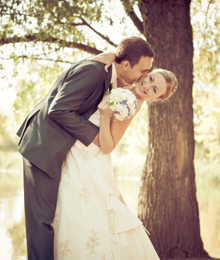 Dizennio Floral
For a floral arrangement with that perfect touch of beauty and elegance, just follow the sweet scent of budding delights to Dizennio Floral. With a specialty for weddings, Dizennio's artistically crafted arrangements are the pinnacle of bouquet building and provide the perfect accent to any bridal affair. Using only the freshest flowers, Dizennio's extensive selection is also ideal for holidays, special occasions and corporate functions. Read more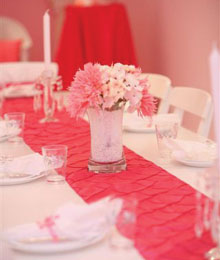 While your child's birthday is a special day, it can be one of the most stressful days for you.
That's why Silvia Persechini and Julie Russo created The Party Closet, a fun-filled birthday venue where every detail is taken care of. "There's a lack of venues for birthday parties in Vaughan where parents can go and enjoy themselves. There was a need for something fresh and more creative," says Russo, mother of two.
The Party Closet provides the ultimate girly, personalized birthday party where little ladies aged 2 to 13 can experience a fantasy day brimming with excitement.
The party starts with each little girl putting on crystal rhinestone-adorned flip-flops and going into the magnificent Read more
Bella – meaning beautiful in Italian, is exactly what you'll feel when you twirl around in Dave & Johnny; Frank Lyman Designs and Sherry Couture dresses available at Bella Couture. With a gorgeous selection of wedding couture and enchanting accessories, the only element missing from this fairytale boutique is Prince Charming. "Where is he?" I ask owners Naila and Nasrin.
Inspired by Hollywood's latest fashions, Bella Couture offers the latest in bridal wear in bridesmaid, flower girl and mother-of-the-bride dresses – all custom-fit and altered to accentuate your figure. "Every girl should feel like a princess on her wedding day," says Darlen. "It is one of the most important days of your life and you should look and feel your best." Read more