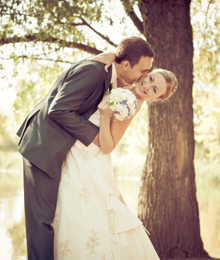 Dizennio Floral
For a floral arrangement with that perfect touch of beauty and elegance, just follow the sweet scent of budding delights to Dizennio Floral. With a specialty for weddings, Dizennio's artistically crafted arrangements are the pinnacle of bouquet building and provide the perfect accent to any bridal affair. Using only the freshest flowers, Dizennio's extensive selection is also ideal for holidays, special occasions and corporate functions. Read more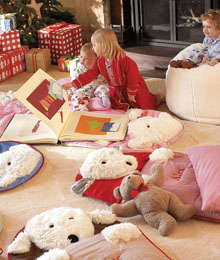 Cottonfield
For a modern and handsome look, check out the latest winter-wear from Danish designer, Cottonfield. A classic lambswool pullover covers a cotton plaid shirt, completed with an attractive blazer and a soft wool, acrylic scarf. Have him looking sharp for those brisk winter walks in these traditionally-styled outfits.
Keurig Coffeemaker
Small and stylish, this modern coffeemaker quickly brews your favourite blend in just minutes. Utilizing the patented K-Cup system, you can be sure the perfect amount of any rich and delicious beverage is brewed every time.
Hostess Gift Bag
A hostess gift bag is a thoughtful and personal way Read more