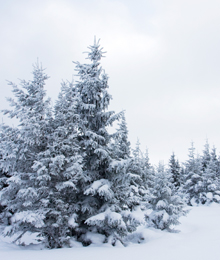 1. Michelle Zerillo-Sosa, Editor-In-Chief/Publisher Festive songs, lights and the cheery moods of people bring serenity to my life. I find myself wishing for this feeling to last past the Holidays.
2. Angela Palmieri-Zerillo, Director Of Operations I'm inspired to give – not just material things – but to give more of myself and my time. I want to instill these virtues in my children while minimizing the emphasis on receiving gifts. We are so blessed, and I want my kids to be grateful for that!
3. Fernando Zerillo, Creative Director Family is so important. I enjoy being surrounded by the ones I love during Christmas. There is nowhere else I'd rather be than at home, snow falling, drinking hot chocolate with my family while watching Christmas movies! Read more
1. Get Him to the Greek | June 4th, 2010, Director: Nicholas Stoller
The director of the hilarious Forgetting Sarah Marshall joins forces again with Russell Brand and Jonah Hill for another highly anticipated comedic sensation. When an established record company executive (Sean Combs) gives 24-year-old newbie Aaron Green (Hill) 72 hours to escort unruly British rock icon Aldous Snow (Brand) to Hollywood for a career contingent comeback concert, he embarks on a wild ride. The success or failure of Snow and Green now rests in each other's hands. Green's duty to get the rampant rocker to the historic Greek Theatre in time becomes a taxing task. Watch their thrilling three-day journey unfold in theatres this spring. Read more
Catch the latest flicks.
1. Valentine's Day | February 12, 2010
From the director of Pretty Woman comes a romantic comedy that features one of the largest all-star ensemble casts in cinema history. Taking place over the course of one Valentine's Day, the star-studded troupe plays an intricate group of couples and singles whose stories of the heart intertwine throughout the movie. With enticing eye candy, dramatic breakups and heart-warming makeups, this puts a fresh twist on the pressures and expectations of this love-laden holiday. Read more