City Life magazine helps you prepare before stepping out into in the brisk fall air.
A COG IN THE MACHINE
In a world where self-improvement is ubiquitous, author Max Barry elevates us to the wryest pinnacle with Machine Man. www.maxbarry.com
PLAY THE FIELD
Blue like the sea, this polyamide Cottonfield Marston_H jacket will look hot on those ice-cold days. www.iccompanys.com
I WANT YOU
Travel luggage that takes you through the terminal in style. Want Les Essentiels de la Vie's Da Vinci 72 HR Carry-On Read more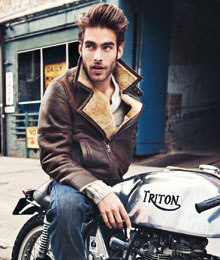 Scan through this hit list to find some fashions you'll fall for.
Zip yourself up in this rugged but classic leather jacket. www.matinique.com
Keep track of the time and on top of autumn fashions with this large faced watch with an adjustable band. www.aldoshoes.com
The military look is hot this season, so prepare for combat in this stylish necklace. www.aldoshoes.com
Try on this modern take on the trench coat. It's lightweight but will still keep you warm. www.matinique.com
Mix and match between a solid button-up shirt with a fun sweater or blazer for an overall sharp look. Read more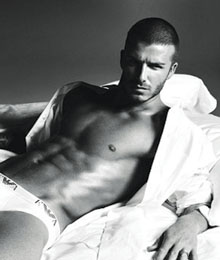 1. The Jacquard Blazer: Stray away from the conventional black jacket with the classic Armani Jacquard Blazer, available in a midnight hue. This is the perfect piece to top off any suit and believe it or not – it's cut to fit like a dream. www.armaniexchange.com
2. Every Man Jack: Don't scrape away your skin when you're just trying to trim with your razor. Use Every Man Jack facial shaving products and moisturizer, for the perfect shave and softer skin. www.everymanjack.com
3. Grafic for Men: Arrive in style with the cutting-edge menswear from Grafic For Men. The classic luxury boutique carries a variety of tailored suits, high-end designer denim and the classy pieces from the luxury brand Sand. www.graficformen.com Read more