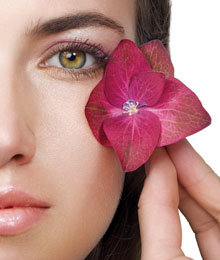 THE WRITE WAY
Highlight your best feature with Marcelle's liquid hypoallergenic eyeliner pen. A specially designed felt tip creates a flawless cat eye. www.marcellecosmetics.com
DOUBLE THE TROUBLE
Get sun-kissed with Anna Sui's double cheek colour in Blooming Pink. Use each shade separately or mix for a glowing complexion. www.annasui.com
BERRY DECADENT
The scents of vanilla cake and fresh strawberries wash over you with Cake Beauty's limited edition Strawberry Shortcake Read more
The charming scents, hues and all-things-sweet to absolutely adore.

1. Brighten your day
Ignite the professional within to add that special touch to your hair. Try Sebastian Color Ignite to keep your colour looking fresh, luscious and long-lasting. www.sebastianprofessional.com
2. Keep the ball rolling
Bring a piece of spring with you wherever you go as this convenient flirty roll-on fragrance allows just the right amount to create a lasting impression. www.loccitane.com
3. Kissed by the sun
Don't wait until the temperature rises to achieve that sun-kissed, natural glow. Swipe on Lancaster's face bronzer Read more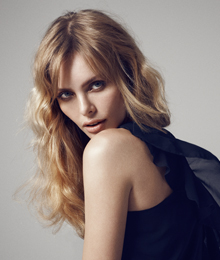 From cosy pillows to unique accents for your home and wardrobe, enjoy life's simple pleasures this year. Comfort, style and class are key.
1. SULTRY STYLE
Spruce up your current style. IC Companys brings forth a selection of fashion-forward brands to cherish. www.iccompanys.com
2. BLUSH PLUSH
Lipstick-red, and oh-so-cuddly, the perfect pillow from Pier 1 cushions your head after a long day. www.pier1.com
3. SECRET GARDEN
Inspired by crystal tear catchers from 19th century Europe, this richly scented floral garden scent will have your pulse Read more
Extreme Makeover's Ty Pennington reflects on the emotional stories of families and lives he has helped on television through his book, Good Design Can Change Your life. Pennington notes the ways in which individuals can bring about their own passions and creativity through their unique personal spaces.
Focused on the three main components of each home – sleeping, living and work spaces – these environments allow for the most interaction between family members and friends; spawn creativity and keep you productive. Don't be shy with colour, intricate design or wallpaper. As Pennington explains, using the power of three – grouping smaller items in threes, using a three-colour palette, etc., can simply and easily set a particular mood in a room. While personalizing your style, the book provides inspiration from art, museums and accent pieces that you already own Read more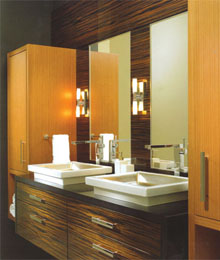 Transform your domain into your very own masterpiece.
ORGANIZED INTERIORS Walking into a cluttered home can add unneeded stress to anyone's life. Create an organized space with the help of professionals at Organized Interiors. www.organizedinteriors.ca 1.866.266.5678
LANCIANO FURNITURE Classical furniture in a home should be treasured. Sustain that memory piece in your home for years to come with Lanciano's restoration and refinishing services. www.lancianofurniture.com 416.746.7310
IRPINIA KITCHENS As an industry leader in developing stylish finishes for both kitchens and bathrooms, you can count on Irpina Kitchens to bring you a truly personalized space Read more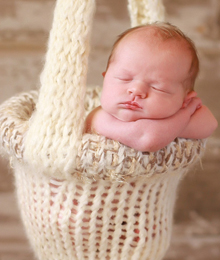 We've scoured the internet and the city yet again to bring you products that will excite your taste buds, spruce up your home and enrich your life.
1. Debis Creations Photo Prop For your next photo shoot with a little bundle of joy, use this very soft, caramel-coloured yarn basket photo prop. It's the perfect addition to any photographer's collection and is meant for photographic purposes only, not for personal use. Supervision required. www.etsy.com
2. Yellow Warblers Watercolour Painting Bring in the summer colours, thick green grass and, of course, the singing birds.  This original watercolour painting is sure to spring life into your domain. Drawing from references in ornithology, this painting resembles two parents softly singing to their little soon-to-be babies. www.etsy.com Read more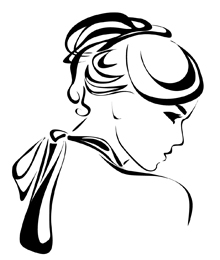 1. Reflecting your own personality on Crescent Row like 'So Hooked Carmella' with a blend of floral vanilla and grapefruit scents by Benefit Cosmetics. Read more