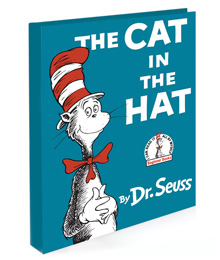 They're the stories that stay with you forever, the ones you've read to your children. They have the words we can't convey, the lessons taught better by a family of bears, and the adventures that can only exist in our imaginations. They are the foundations of our bookshelves, and the tales we'll never forget.
Stuart Little & Charlotte's Web – E.B. White
That philosophical little spider in Charlotte's Web has woven her way into the lives of children and adults with her wise words. From the cheerful "Salutations!" to musings on life and death, E.B. White wrote stories for children, but words that anyone can enjoy.
The Scoop Author E.B.White lived on a farm and kept animals. Some of them have made appearances in Stuart Little and Charlotte's Web.
www.harpercollinschildrens.com
Read more
When the final school bell rings on that hot day in late June, students bolt out of their classrooms. After 10 months of formal instruction, they are ready for a break. But what happens when elementary and secondary level students burn their books for nine weeks?
There are varying opinions about modifying the academic calendar to include a shorter summer break, but what experts do agree on is the need for sustained learning between the months of June and September.
The "summer brain drain" refers to that gap in knowledge that occurs during the summer break. Kids fall behind and forget what they have learned, putting them at a disadvantage when they ring in the new school year. "There is literature out there that speaks to the 'summer learning slide'", says Drew McNaughton, principal of community and Read more
The Immaculate Conception Parish is blessed with the support of so many generous sponsors, volunteers and committee members. On June 29, 2011, the 6th Annual Golf Tournament was celebrated to raise funds for ShareLife – a charity benefitting people with special needs, the elderly, children, immigrants and refugees. The event garnered 150 enthusiastic golf players, for a fun day of sportsmanship, followed by a delicious gourmet dinner at the Cardinal Golf Course. The Golf Committee thanks all the sponsors for their contribution. www.iconception.org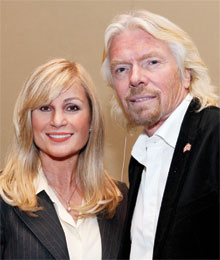 Inside every individual lies the hope to soar to new heights and fulfill unrealized potential. With arms outstretched, we anticipate the strength to conquer the obstacles that cloud our vision and welcome the materialization of our aspirations. While there are pinnacles that may seem beyond our reach, there are those who can turn the impossible into possible.
Society's most vulnerable now have a second chance at redemption because of Vivian Risi, owner and founder of real estate firm Royal LePage – Your Community Realty. As chair of Yellow Brick House (YBH)'s Second Shelter, Second Chances capital campaign, Risi's tireless efforts to house abused women and children have finally paved the way to a much-needed second shelter in York Region, where up until now, there have been no services Read more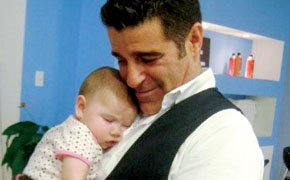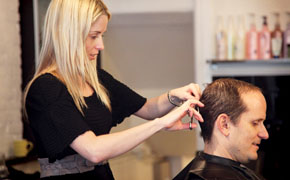 On Oct. 24, 2010, Solo Bace Salon, April Maloney Salon and Lift Salon & Spa gave clients fabulous cuts for a good cause at the 13th Annual Mane Event. Throughout its history, this well-loved haircutting Read more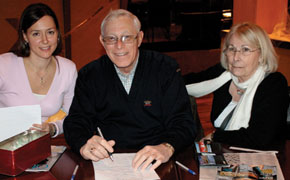 Supporters of The Olive Branch for Children enjoyed a great evening of bowling at Lucky Strike Lanes at Vaughan Mills Mall and raised approximately $11,000 for its future projects. The Woodbridge Read more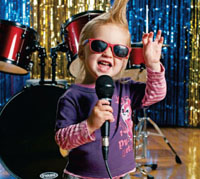 Be Original. Dress Original. Shop Original Marines! With over 700 locations worldwide, new owner Giuliana DeCristofaro brings Italian fashion to Woodbridge with the only Original Marines clothing store in North America. Providing an incredibly fresh and stylish collection for children and toddlers, Original Marines will have your little ones in style, especially with its exclusive Warner Brothers line! 905.264.8344, Market Lane, www.originalmarines.com
Photo: One hundred per cent cotton Double Tee Zebra top comes in purple/pink or black/pink