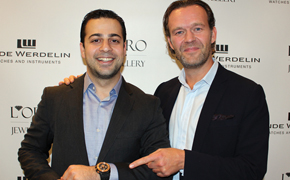 A tribute to quality and innovation was held at the Vaughan Mills Mall location of L'Oro Jewellery on Oct. 20, 2011. The exclusive event drew watch collectors together to preview the latest from luxury sports watchmaker Linde Werdelin.
Recognized for carrying quality niche brands, L'Oro storeowner Haigo Derian expressed passion and excitement over the latest exclusive partnership with Linde Werdelin, Read more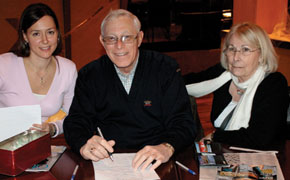 Supporters of The Olive Branch for Children enjoyed a great evening of bowling at Lucky Strike Lanes at Vaughan Mills Mall and raised approximately $11,000 for its future projects. The Woodbridge Read more
Solmar Development Corporation proudly announces the imminent debut of Tower 3, as construction efforts pave the way for the third installation in the exclusive condominium complex of Bellaria Residences, Vaughan's most prestigious address.
The Solmar Design Team is bursting with excitement as it selects rich colour schemes, elegant décor and elaborate furnishings that will sweep through the polished interiors of Tower 3. Form and function unite with classic details and the highest quality of appliances found in every stylish suite. Relics of fine art and contemporary accents complement each other as newlyweds, young professionals and empty nesters alike get set to live in the charm of a European-style abode. Read more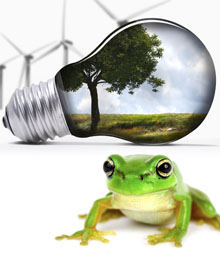 With everything we know about pollution and the environment, it's clear we need to take control. In every major city around the globe, humankind consumes the Earth's resources to exhaustion. And if we don't wake up and smell the fumes, it may one day be too late. When it comes to ensuring our survival, the question is: Where do we start? For homeowners and businesses in Ontario, one solution is finally here, and it comes in the shape of a little green amphibian.
Established just four years ago, Bullfrog Power has become a leading provider of 100 per cent green electricity in the province. "We give people the choice to buy from renewable resources like wind and small hydro," says president and co-founder Tom Heintzman. "It's a choice for people looking to reduce their negative environmental impact, and help promote renewable power." With the help of Bullfrog's Read more