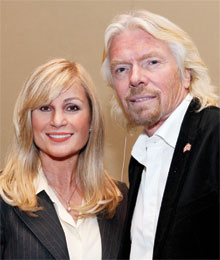 Inside every individual lies the hope to soar to new heights and fulfill unrealized potential. With arms outstretched, we anticipate the strength to conquer the obstacles that cloud our vision and welcome the materialization of our aspirations. While there are pinnacles that may seem beyond our reach, there are those who can turn the impossible into possible.
Society's most vulnerable now have a second chance at redemption because of Vivian Risi, owner and founder of real estate firm Royal LePage – Your Community Realty. As chair of Yellow Brick House (YBH)'s Second Shelter, Second Chances capital campaign, Risi's tireless efforts to house abused women and children have finally paved the way to a much-needed second shelter in York Region, where up until now, there have been no services Read more
There are two sets of body language cues that followers look for in leaders: warmth (empathy, likeability, caring) and authority (power, credibility, status). Although I know several leaders of both sexes who do not fit the stereotypes, I've also observed that gender differences in body language most often do align with these two groupings. Women are the champions in the warmth and empathy arena but lose out with power and authority cues.
All leaders are judged by their body language. If a female wants to be perceived as powerful, credible and confident, she has to be aware of the nonverbal signals she's sending. I've seen women unknowingly employ a number of behaviours that reduce their authority by denoting vulnerability or submission. Here are 10 body language mistakes that women leaders commonly make. Read more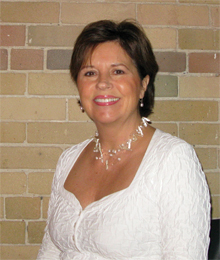 Within the raw brick walls of a historic Queen Street East building exists a colourful collage of refined women who are laying the foundations for the future. Verity Club is the realization of one business veteran's vision of a forward-thinking female community. With a direct aim of addressing the dismally small number of women in senior management positions, Mary Aitken founded a social environment that forges female friendships and business relationships.
Aitken's storied past helped pave the way for Verity. As a former top-tier investment analyst and successful entrepreneur, Aitken often found herself at all-male roundtables. "Most of the industries that I'd been involved in were male-dominated, especially at the senior level, and I thought 'this is just wrong,'" she says. Aitken was aware that companies in which women held senior positions Read more