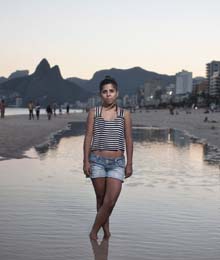 Prashant worked as a computer consultant for a leading telecommunications company with networks across Europe and most of Asia. We ran into Prashant during an afternoon stroll in a busy city park in Mumbai. He spoke English fairly well, so we were able to engage him in conversation about a typical week in his life: 12-hour days, meagre earnings and a constant flow of people around him. He explained how he had been offered a job in Europe with better pay and fewer hours, but he had declined it simply because he couldn't give up what he had here in his country. It occurred to us as we sat in that city park — with trash piled everywhere and a fountain in the middle of a garden constantly spurting oily black water — that Prashant was a living, breathing reminder of what home really is. We realized that home is more than beautiful landscapes, city attractions and social status, and it's not where you lay your head down to sleep. This became clear to us after a few minutes of talking to him.
We met Prashant during the course of our journey around the world, passing through 19 countries, boarding over 20 planes, travelling over 60,000 miles to engage with 300 different strangers. Throughout our experience, we had 70 meals with people we had never met before. Although food was at the core of our project, it was in no way what it was all about. The heart and soul of our search was an honest attempt to collide with the stories of people, with the belief that everyone has a tale to tell. We sought to engage with individuals from all walks of life and all types of locations on the map. Our mission was to love and serve the stranger, not because we wanted to change the world, but rather because we thought the smaller, more intentional encounters are the types of interactions that actually matter.
Read more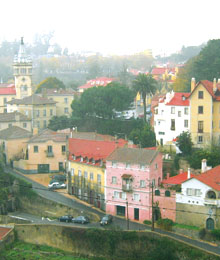 As I gaze out of my tour bus window I am met with majestic meadows, mammoth mountaintops and an affectionate orange sun that insists on spreading its warm rays across the lush landscape. It is the third day of my first trip to Portugal and I've already lost count of the astonishing sights I've seen. When I was invited by Julie Brito of Victours International to join her and a small group on a week-long tour of one of Europe's most distinguished countries, I had little idea just how privileged I was.
We are traveling up a meandering mountain road decorated by fresh foliage perfectly fit for photo-ops. Olive trees and grape vines lead the way to our next destination – Quinta da Pacheca Estate and Hotel, a famous family run company that's recognized for its historic port wine and, most recently, for its elaborate hotel renovations. Read more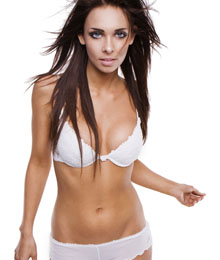 In  the heart of Thornhill, Ont. rests Crush Lingerie, a destination designed to fulfill everyone's fantasies.
Founded by two sisters who both share the vision of offering the finest quality brands of select intimates, Crush Lingerie is a transcendent hidden gem. Since Mya and Lorraine Hoang opened the romantic emporium in August 2009, women and men have been whispering sweet nothings about the boutique's vast selection and enchanting interior.
Oozing with Victorian style and charm, Crush Lingerie offers exclusive intimates, underwear and sleepwear for women and men. Carrying coveted collections from Europe and North America, you are sure to find something that fits your figure and suits your style. Custom measurements will ensure that you Read more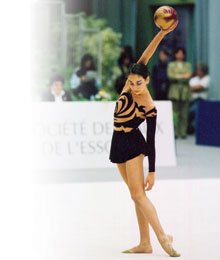 Rhythmic gymnastics is a representation of beauty, poise and elegance. Taking form in various disciplines, this graceful art combines dance and sport, developing coordination, flexibility, strength and musicality to fortify the body and invigorate the soul.
Founded nearly 30 years ago, Ritmika Rhythmic Gymnastics Club is one of the most established, recognized clubs in Canada. "Our coaches are passionate about the programs we offer and truly care about the development of our students," says Annely Riga, the club's owner and a former gymnast herself.
With programs ranging from beginner recreational to highly competitive, tiny tots to adults, Ritmika is extremely comprehensive, ready to cater to any student who walks Read more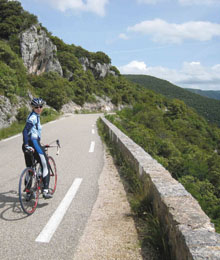 As the health and wellness industries boom, coupled with rising concerns for our planet's well-being, vacations are taking a turn for the explorative.
No matter where you spend it, a run-of-the-mill beach vacation is loosing its allure. With physical activity and eco-awareness on the rise, people are seeking new routes when it comes to the ultimate getaway. It's a trend that's picking up speed, as travellers combine bicycling with voyages to distant lands, provided by first-rate tour companies.
Whether you seek to explore the Hawaiian volcanoes or venture along Croatia's Dalmation Coast, Backroads can help. As one of the world's largest active travel companies, Backroads specializes in feature bike tours all over the globe. "I simply Read more