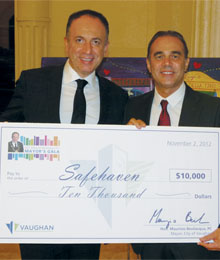 The Safehaven Gala: Celebrating 23 Years event attracted over 700 supporters and raised $100,000 at the Bellvue Manor in Vaughan. Guests included Vaughan mayor Maurizio Bevilacqua, the Knights of Columbus of St. Peters Parish, the directors of Italian Car Day and chief meteorologist Anthony Farnell of Global News Toronto. A charitable organization, Safehaven provides support to families whose children suffer from multiple disabilities and complex needs.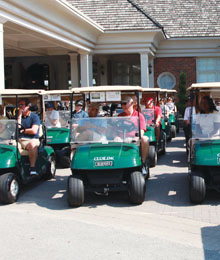 The Greater Toronto Marketing Alliance hosted its third successful Celebrity Golf Tournament: A Celebration of GTA Communities at the picturesque King Valley Golf Club in King City on Sept. 13, 2012. Over 100 guests participated and helped raise funds for the GTMA's regional efforts in attracting foreign investment and its internship program in the GTA. The GTMA thanks all tournament attendees and sponsors for their support.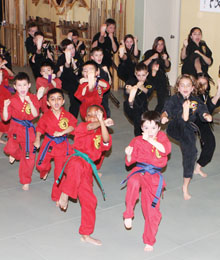 Northern Karate Schools (NKS) celebrated its 40th anniversary with students, supporters and staff who are all a part of a four-decade success story on Nov. 24, 2012. With 10 locations across the GTA, including Maple, Richmond Hill, Woodbridge and Thornhill, NKS has sharpened the body, mind and spirits of people of all ages. "A lot of places change for the sake of change. While we continue to adapt and expand our curriculum, we've always stayed true to our founding principles," says NKS Rutherford director Kyoshi Cos Vona. "I think that's the main reason we've had staying power." Over 400 people attended the 4th Annual Hats On for Awareness Hatsquerade gala this year wearing their favourite — and at times outrageous — hats in support of mental health. Keynote speaker Michael Landsberg of TSN'S Off the Record brought the crowd to its feet with his stirring anecdote on battling depression.The event was a success, raising $65,000 in support of the Centre for Addiction and Mental Health (CAMH).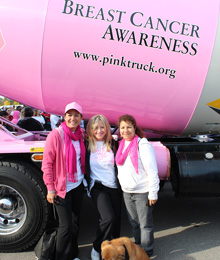 On the last Sunday in September, 62,000 men, women and children joined together at one of 22 run sites in Ontario for the Canadian Breast Cancer Foundation CIBC Run for the Cure. Participants ran for their mothers, grandmothers, daughters, sisters and friends. Their amazing efforts mean that the Canadian Breast Cancer Foundation will continue to invest in relevant and innovative research and continue to support and advocate for the breast cancer community. Together they raised $13.1 million in Ontario and over $30 million nationwide. Next year's run is taking place on Oct. 6, 2013.
Read more
On Aug. 18, 2012, Zanchin Automotive Group officially unveiled Maple Auto Mall − the latest addition to its group of 27 premier dealerships. Festivities kicked off with a ribbon-cutting ceremony hosted by Mary Garofalo, correspondent for CTV. Guests enjoyed finger-licking barbecue, courtesy of the Knights of Columbus, and delicious Italian food from Rome'n Chariot. Read more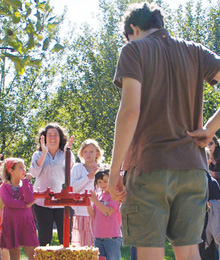 On Sept. 16, 2012, families came together for an annual event at the Spadina Museum. In support of the local food movement, the City Cider event with Not Far From The Tree featured fresh food, live arts, crafts, and more. Participants also learned how to properly pick apples and make delicious cider at Spadina's orchard.
Read more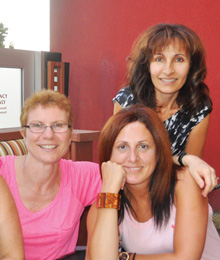 On Thursday, Aug. 23, 2012, WEGZ Stadium Bar in Vaughan rocked out in the colour pink during Rock 'N Boobs, a Plan B Promotions event. Guests enjoyed live rock music delicious food and pink cocktails while showing their support and raising funds for the Breast Cancer Society of Canada. Read more
We all know how hard it is to find affordable, overnight parking in a bustling city. As Vaughan continues to blossom, such downtown issues are beginning to move north. However, Vaughan has once again proved to be a city dedicated to its community. Since this past August, free overnight parking passes have been available by simply applying online. "This new service is all about ease and accessibility," says Mayor Maurizio Bevilacqua. "As a growing city, we're committed to providing residents with innovative solutions."
For more information or to submit an application for a free overnight parking permit, visit www.vaughan.ca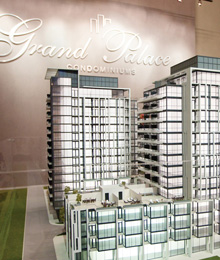 On Sept. 24, 2012, a groundbreaking ceremony marked the beginning of construction for a brand new Guizzetti development. The much-anticipated Grand Palace Condominiums is underway, bringing excitement to future residents in the heart of Richmond Hill. The three 15-storey buildings will include over 500 units and many luxury amenities, welcoming tenants in the summer of 2014.
Read more