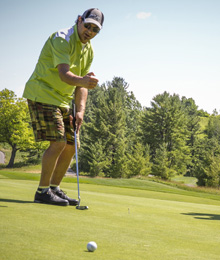 A day at Eagles Nest Golf Club was filled with friendly competition, networking and enjoyable tee stops along the way. Course stops included porchetta, spiducci, Pravda Vodka, Molson Coors, Mombacho Cigars and Pizza Nova. Each year, proceeds raised from this special event go towards assisting Villa Charities' family of organizations. The funds raised this year will benefit culturally sensitive programs for seniors at two long-term care facilities and community programs, individuals with intellectual and mental disabilities at group homes, as well as the general community via sports and cultural arts programs.
www.villacharities.com
Read more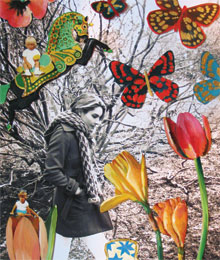 A few additional treasures to make your city life just a little bit sweeter.
Lulu de Kwiatkowski vibrant style results in an eclectic collection of stunning fabrics, wallpapers and designs. www.luludk.com
For a distinctly modern layout, Camrost's 30 years of interior decoration brings the art gallery out in your living spaces. www.camrost.com
Complete the look with playful, contemporary designs like these silver-stained fish or white-weaved baskets. Your outdoor space is immediately transformed into Miami's pristine Delano Hotel. Read more