After losing her father to lung cancer, watching her marriage break down and finding out that she had a cyst in her lung, mother-of-three Patricia Testani decided to take control of her life. On Dec. 17, 2009, she joined Paul's Boot Camp by Integrity Fitness, and has since seen her life change in immeasurable ways.
Testani started off taking Level 1 circuit training classes two to three times a week, focusing on a combination of cardiovascular and resistant exercises. "They were very encouraging," she says. Then, during the summer of 2010, despite being a non-smoker, she was told that her cyst had evolved into a tumour that would require surgery. Less than two months after having a third of her lung removed, she was back at Paul's Boot Camp. "They were very helpful, they knew when not to push me and when to push me, and it worked out very well."
Read more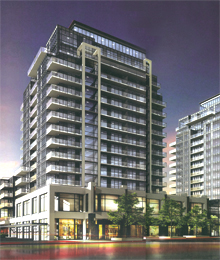 In all its beauty and enterprise, a looking-glass luxury in the heart of Richmond Hill rises to the expectations of its name. The Grand Genesis is a soaring venture, where groundbreaking features have interested buyers enraptured; and crystal-clear views of a transforming city below take luxury towards a limitless sky of possibility. "We are born with one name and I have put mine on this project," says Stefano Guizzetti. The president and founder of the long-established real estate and development firm Guizzetti Developments Inc. partners with Holborn Developments Inc. to bring the height of glass couture to the community of Richmond Hill.
Like a champagne flute overflowing with celebration, a gleaming façade of glass encases exquisite interior design of imported granite and marble-polished surfaces, top-of-the-line amenities and spacious suites. Future residents are welcomed with a Read more
Run by bodybuilding and nutrition expert Dimitri Giankoulas, Pure Motivation Fitness has been helping clients achieve their dream bodies for years. Proving that hard work pays off in the gym and in business, this successful fitness boutique recently won in the small business category at Vaughan Chamber of Commerce's 22nd annual Business Achievement Read more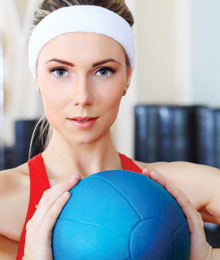 Committing to a healthy lifestyle is like walking a tightrope: it requires balance, determination, and is easy to fall off. There are plenty of ways to keep you on this difficult path, but even more to pull you off, like that ever-so-tempting fastfood craving. Anytime Fitness will keep you committed by offering a gym that embodies the very definition of "convenience."
Tony Caparotta – former owner of Fitness Source – has been in the fitness industry for 27 years. After selling his business, he discovered Anytime Fitness – a U.S.-based, community driven club that strives to be exactly what the name implies: a gym open at "any time."
"That little key card grants members full access, giving them ownership; they come in here and treat it like it's their own facility, and it works," explains Caparotta Read more
Too busy to hit the gym or eat healthy? In Home Trainer has the solution. Since 2002, In Home Trainer has been offering York Region residents enhanced full-body workouts from certified personal trainers in the comfort of their own home.
"Without the help, guidance and motivation of my personal trainer, I would not be where I am today!" says Robbie F., a client who lost 55 pounds from working with In Home Trainer.
For the best personal training and nutritional plans, call In Home Trainer today to get your first session free.
1.888.905.8724
www.inhometrainer.ca Read more