L'ORO JEWELLERY: The Insiders on Everything Desirable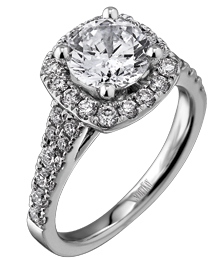 Luxury is not only defined by the look of something, it is defined by the way it makes you feel. It is not only apparent in a piece of jewelry, but is visible in a welcoming and unpretentious atmosphere. L'Oro immerses itself into these definitions, carrying premium jewelry while valuing the strong relationships it has built. "Our customer is someone who expects and understands quality because they live this in their daily life," says storeowner Haigo Derian.
With a progressive approach to traditional business, L'Oro has been placed in a favourable position within the jewelry industry. Among its exclusive brands, Chopard is one of the elite jewelry names partnered with L'Oro. "They are one of the few family owned companies left in the watch industry, and the Chopard family has built an incredible enterprise," says Derian. "The brand is known to have the ability to be at the forefront of fashion in premium luxury, but still timeless." Since it was founded in 1860, Chopard has been leaning towards classic and elegant designs. A hands-on approach was taken when L'Oro visited the Chopard factory in Geneva, Switzerland, before introducing the entire collection to its loyal client base in Toronto.
Linde Werdelin is another high-end watch collection that manufactures one-of-a-kind products for a niche market. It features sports watches with a sophisticated design and embedded technology for skiing and diving. As the sole retailer of this brand in all of Canada, L'Oro continues to build a reputation that relies on exclusive jewelry in an inclusive environment.
Proposing rings of various styles, L'Oro also carries a bridal collection by Scott Kay. Standing out as something different, this company developed a unique alloy known as cobalt or BioBlu™27. "Cobalt is the most versatile of the contemporary metals used in jewelry manufacturing," says Derian. "It is an amazing and durable material that has become a choice for many new grooms." Scott Kay adds even more value to L'Oro's already strong bridal assortment, with modern, vintage and classic designs.
www.loro.ca