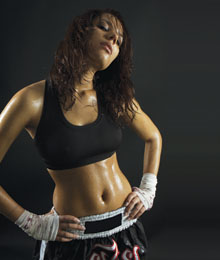 Our shorts, tees and bikinis are tucked away because of the colder weather, but this does not mean our physical activity should stop.
Located in Vaughan, Pure FX Fitness is an inviting and revolutionary gym that focuses on helping all of its members see and feel the positive physical and emotional benefits associated with physical activity.
"Regular exercise helps reduce the risk of developing heart disease, high blood pressure, high cholesterol, diabetes and several types of cancer," says Lora Calabro, co-owner of Pure FX Fitness. "The key to doing this is being informed on what is available out there and what works for you; this is where Pure FX can help."
In an effort to keep their members motivated with Read more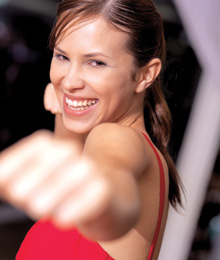 Whether you are just starting out on your fitness journey or you're a seasoned pro, Pure FX Fitness has the right tools to get you into tip-top shape this summer. Since its opening in April 2007, co-owners and fitness specialists Lora Calabro and Andrew Jones shaved off an astonishing 3,775 pounds and 2,358 inches off their devoted members, a true testament to their winning formula.
"Encouragement, motivation and drive are the key elements to staying in shape," explains Calabro. "We make our workout routines pure and simple. We get you results," adds Jones, the lead trainer for the two-storey, state-of-the-art facility. Housing a multitude of different workout regimes from personal training, energizing group classes including spinning classes, power flow yoga, kick boxing, core-a-lates and Zumba®, you can now invigorate your fitness routine with a unique or salsa-infused approach. "We are also very excited to introduce a new and innovative fitness machine that will provide you with a total body workout that cuts your cardio time in half! Feel free to drop in and give it a try!" explains Calabro. Read more