Canstruction is proof that the fight against hunger can be won if you're willing to think outside the box. The non-profit organization hosts annual competitions across North America, where people design and build innovative life-size structures using canned food as a creative conduit to end hunger. Some of last year's inventive can creations include a skyrocket titled One Giant Meal for Mankind by H.H. Angus and Associates, and a bicycle with a stop sign in the background titled Stop the Cycle of Hunger by Turner Fleischer Architects Inc. In total, over 2 million pounds of food was raised last year, enough to provide 1.5 million meals to the hungry. Since its inception in 1992, the charity has donated 15 million pounds of hope to community food banks. Canstruction 2011 will be coming to Toronto's Dominion Centre on Nov. 8th, 2011. Read more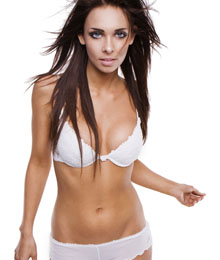 In  the heart of Thornhill, Ont. rests Crush Lingerie, a destination designed to fulfill everyone's fantasies.
Founded by two sisters who both share the vision of offering the finest quality brands of select intimates, Crush Lingerie is a transcendent hidden gem. Since Mya and Lorraine Hoang opened the romantic emporium in August 2009, women and men have been whispering sweet nothings about the boutique's vast selection and enchanting interior.
Oozing with Victorian style and charm, Crush Lingerie offers exclusive intimates, underwear and sleepwear for women and men. Carrying coveted collections from Europe and North America, you are sure to find something that fits your figure and suits your style. Custom measurements will ensure that you Read more