Slip Into Crush Lingerie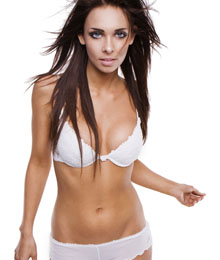 In  the heart of Thornhill, Ont. rests Crush Lingerie, a destination designed to fulfill everyone's fantasies.
Founded by two sisters who both share the vision of offering the finest quality brands of select intimates, Crush Lingerie is a transcendent hidden gem. Since Mya and Lorraine Hoang opened the romantic emporium in August 2009, women and men have been whispering sweet nothings about the boutique's vast selection and enchanting interior.
Oozing with Victorian style and charm, Crush Lingerie offers exclusive intimates, underwear and sleepwear for women and men. Carrying coveted collections from Europe and North America, you are sure to find something that fits your figure and suits your style. Custom measurements will ensure that you leave with a bra that's right for your bust. Slip into Crush Lingerie and you might just find yourself mentioning your unmentionables.
www.crushlingerie.com
905.882.1188
7787 Yonge Street, Unit 4, Thornhill, Ont.