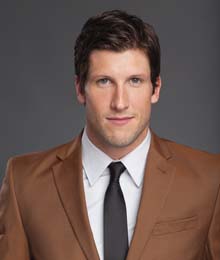 Local figures reveal their favourite New Year's Eve memories.
Brad Smith
Bachelor Canada, Citytv
''I started a tradition about five years ago where I would always go back home to my parent's place in Montreal for New Year's Eve and cook them dinner. So every year since then I've spent it subsequently with my brother, my sister and the kids, and we'd just have everybody over to celebrate. The most memorable one was 2009. I made six pounds of mussels in a spicy tomato marinara sauce, Swiss chard and collard greens with diced bacon, and goat cheese smashed sweet potatoes. We also had about seven bottles of wine. Whenever I go back to Montreal I love doing the same thing, which is just trying to get my entire family under one roof because we're just absolute crazies! This year I think Bianka and I are actually going to be in Mississauga for New Year's. We're going to my parent's from December 21st to the 25th and then we'll head to her parent's for Christmas night probably through to New Year's."
Read more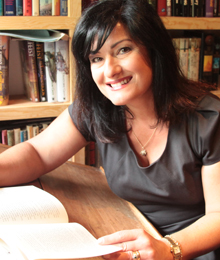 When she's not keeping Torontonians in on the news, Laura Di Battista has her own story to tell, one that involves how she loves her city well. "There's a few places that you can look at in Toronto where you just see nothing and then the horizon. It's just so calming," says the life-long resident of the Beaches area, where she lives with her husband and daughter.
The Toronto-born journalist is most known for making waves as an on-air personality, asking the questions we all want the answers to, without having the courage to ask them ourselves.
It's mid-morning and Di Battista scans the dailies, sweats out a workout and dives into research before going live at 3 p.m. "The best part of my job is that I leave here every day …  and get to, you know, explore all these great stories in the city." As host of Read more