Sellers Market — It's an Open House for First-Time Buyers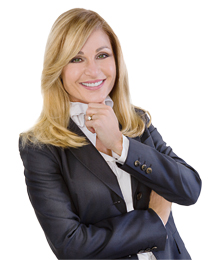 In life and love, there are possibilities that you've never imagined, and what better location to nurture that potential than in your very own home? After vows have been exchanged and cake has been served, the most important experience for newlyweds is purchasing their first family home together. An investment for the future, real estate continues to be the most tangible, stable and secure asset one can make. According to the Annual RBC Homeownership Study conducted by Royal Bank of Canada, Canadians, supported by a strong banking system, have a strong interest in purchasing a home over the next two years. This is a positive sign for buyers in 2011: new government mortgage regulations ensure a more stable housing market; as prices rise, equity increases, making for better long-term home investments. The low-interest rates we currently see are enticing, and greater consumer confidence results from stable employment and rising incomes. All this translates to good news for first-time buyers purchasing in a housing market free from fear and bustling with optimism. Once the decision to purchase a home is made and lifestyle and financial requirements are calculated, buyers are halfway to home ownership – but not without a few hiccups. The biggest hurdle when purchasing a home today is the lack of inventory. Once a desirable home is found, there are usually five or six other buyers vying for the same property. A real estate agent with strong negotiating powers and knowledge of market trends will guide you through a sellers market towards your dream home in no time – all while listening to your needs and checking off your list of wants. After all your questions surrounding the biggest purchase of your life are answered, pride of homeownership and family security ensues, all thanks to a real estate agent who knows her way around every neighbourhood.
Q&A with Vivian Risi
Here's what you need to know when purchasing your first home:
Q: What key factors should first-time newlyweds pay attention to when making a home purchase?
A: The key is to consider their lifestyle for the next three to five years.  If they decide to stay in the home longer, they need to pay attention to whether or not the home will suit their future lifestyle.  If they decide to have a family, for example, then they must take into consideration whether the area will be suitable for children. Are there schools or parks around?  Will the home provide accommodating space for children?
Q: What are some common mistakes new homeowners often make?
A: Quite often, new homeowners don't thoroughly research the area. They do not take into account factors that may affect the value of the home they are purchasing. Hiring a realtor that is knowledgeable in his or her market is an essential step. Lack of thorough research and knowledge of the market could result in a financially stressful situation.
Q: What are the factors to consider before one buys?
A: Location. It doesn't matter how you turn it: Whether it is your decision to be close to work, family or your children's school, proximity with respect to your current lifestyle is key in our busy and demanding society.
Q: Is it better to buy a less expensive house in a more expensive neighbourhood, or the opposite?
A: Generally speaking, you will see greater return and a lower risk in buying a less desirable home in a desirable neighbourhood.
Q: How can a buyer secure a quality mortgage product? Is it important to look beyond the interest rate to the true cost of the loan, both now and in the future?
A: The best way a buyer can secure a quality mortgage product is to hire a qualified mortgage broker. They will search all the available mortgage products and match your needs to a suitable mortgage product. In addition, a buyer must ask questions in order to determine the true cost of the loan.  Rate is an important factor in selecting a mortgage product.  In addition, the pre-payment terms and conditions are equally important. It is important to be aware of locked mortgage loans and potential penalties if they decide to sell prior to the mortgage maturing. Being informed regarding this will save the buyer thousands of dollars.
Q: What are three reasons to purchase a home in 2011?
A: The cost of borrowing is at a historical low. The real estate market in general is strong – different areas will display this differently; and long-term real estate is a great equity builder. Canada, internationally, is a safe destination that is driving foreign investors. This attracts more buyers into our marketplace, therefore affecting our supply and demand, and ultimately, driving our prices up.