Get Blown Away by Salon E'vvero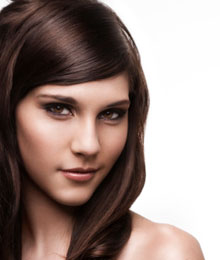 One of the City's Top Stylists — Ever since Salon E'vvero opened its doors five years ago, it has brought vibrant and friendly service in a modern and youthful atmosphere. Having culled over 20 years of experience, owner Maria Triumbari guides her clients with hair-saving tips and lavish styles. "Consult someone first before you go out on a whim," she advises. "Don't ever colour your own hair – I think that is the biggest mistake women make." So what does Triumbari recommend when it comes to keeping your hair manageable and oh-so-soft? "Moroccan oil is my best-kept secret to luscious, healthy hair," she reveals.
Surrounding herself with a talented and energetic team, Triumbari ensures that each member stays on top of the latest trends of the hairstyling world by attending seminars and workshops."One of my stylists Bruna Gaudio went to England for a Vidal Sassoon seminar," says Triumbari.
Providing a full range of hair services including cutting, styling, colouring, highlighting and colour correction, a trip to Salon E'vvero is worth it. SALON E'VVERO, 9200 Weston Road, Unit #10, Building G, Woodbridge, Ontario, T: 905.417.9142