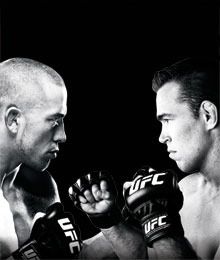 Cry havoc and let slip the dogs of war. The Earth will tremble under the colossal weight of the approaching goliath that is the Ultimate Fighting Championship (UFC). The drums of battle will rumble throughout the city streets, as the various factions of modern-day samurai descend upon Toronto to engage in glorious battle. UFC 129 is coming to town, and there's one thing that's certain: it's going to be big.
"I think it will be a benchmark event," says Joe Ferraro, Rogers Sportsnet's UFC analyst. Already, the sheer scale of UFC 129 has shattered the previous attendance record of just over 23,000, set at UFC 124 in Montreal, by selling 55,000 tickets and raking in $11 million. These figures will make the crowd at UFC 129 the biggest paid audience to ever witness a mixed martial arts (MMA) event in North America – a benchmark indeed. Read more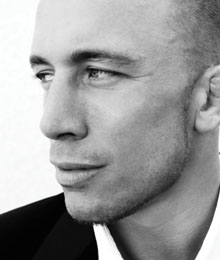 Everyone has a dream. Most often, it's tales of rags to riches that give people inspiration, driving them to be like a heroic protagonist. For anyone whose dream involves becoming the Welterweight Champion of the UFC, there's one man who knows exactly what it takes. Rising to the top with an already soaring career, Georges St-Pierre, also referred to as GSP, is the ultimate example of a winning warrior and a living legend.
Growing up in the humble parish municipality of Saint-Isidore, Que., St-Pierre's early life was far from easy. Simple things like going to school provided big challenges for the young fighter, forcing him to defend himself as early as the second grade. "To tell you the truth, I was really concerned back in the day about my ego and my image," St-Pierre admits during a telephone interview. "Even though I knew I was going to get beat up when somebody was trying Read more