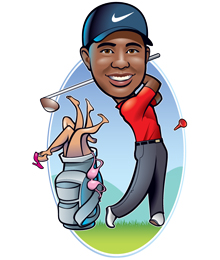 The media has successfully intertwined itself into the DNA of professional sports, an arena where previous athletes that stood tall above their sport were not as aggressively marketed as they are today. Find out how the business side of sports has broken the loyalty of the game, while influencing individuals to follow the legacy of its given leaders.
Tiger Woods
Golf is an experience that has been highlighted by many great players over the years. This refined game is the kind of experience that can take six hours out of your busy schedule without regrets. Tiger Woods has motivated new groups across the world to tap into this skilled pastime, and tune into televised golf like never before. Woods wasn't simply good for golf, for a while he was golf. Without him, the sport will never be the same. Read more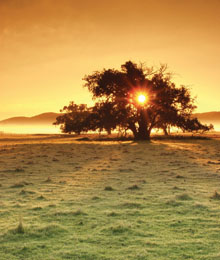 Physically speaking, society isn't what it used to be, and that's a good thing. For the most part, we've migrated far beyond our TV-dinners and chain-smoking tendencies, into a world of flax spinach wraps and daily Pilates routines. Overall, we're treating our bodies better. But physical fitness is just half the solution to a twofold problem. You don't have to step back 2,500 years and consult the Buddha to realize balance is the key to completeness. If you read Fit Soul, Fit Body, it's clear that reaching your highest level of health is about nourishing the physical and the spiritual, at the same time.
The book is the result of two experts, each in opposing fields, who combine their knowledge to form a one-stop guide to health and happiness. Brant Secunda, a world-renowned shaman and healer, brings his expertise from a 12-year pilgrimage with the Huichol – indigenous natives from Western Central Mexico Read more